Britney Spears just can't stop making a headline - it isn't just the 39-year-old's conservatorship that's proving a talking point right now. On Friday night and posting for her 32.2 million Instagram followers, the princess of pop stripped down to a snakeskin bikini and high heels to dance around and showcase some henna, with the post also seeing Spears talk about a body part.
Britney, who has addressed her figure this year as she vowed to get back "into shape," was here joking about the size of her hands, even likening them to those of a child.
Britney Spears Delivers Weekend Bikini Dance
Scroll for the video. It comes as the Grammy winner continues to front media outlets for battling 69-year-old father Jamie Spears - just recently, she celebrated being allowed to drive again.
In a video now viewed over 3.1 million times, the blonde was seen indoors, shot against a yellow backdrop, and writhing around, also whipping her hair. The mom of two, stunning fans in a string bikini, had most of her skin covered in the henna tattoos she was mentioning in her caption - a soft smile at the end of the video broke up the provocation. Showing off her back and arms alongside her tiny waist, the "Circus" hit-maker told fans:
"I got henna tattoos again and put this video together in 2 hours …," adding: "No professional lighting or camera equipment ... just me playing around doing my thing 💃😉💋🍒 !!!! Ps my hands are smaller than a 6 years olds so excuse the edit 😬🤷‍♀️😉 !!!!"
Topping comments is actress Selma Blair, who left Britney a red heart emoji. "Serving Toxic vibes with those floor dips!" another said.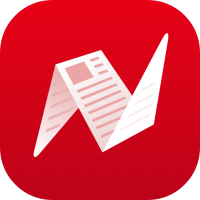 This is original content from NewsBreak's Creator Program. Join today to publish and share your own content.