Kelly Ripa is big-time impressing 1996-married husband Mark Consuelos with a photo fans are calling the "best thing" she's ever posted. The 50-year-old talk show queen is fresh from an Instagram update showing "Riverdale" actor hubby Mark checking his wife's backside out - posting for her 2.9 million followers, Kelly shared a jaw-dropping poolside snap, one coming complete with a hilarious and naughty caption.
Kelly, who shares children Michael, Joaquin, and Lola with the man she eloped with 25 years ago, posted bending forward while in a skimpy black swimsuit, with Mark seen looking shocked and jokingly taken aback as his wife got cheeky with her positioning.
Kelly Ripa Gets Cheeky In Swimsuit
The "Live With Kelly and Ryan" host, who shot the camera a knowing and not-very-innocent gaze as the camera took in her killer figure, had Mark (shirtless) behind her and looking mighty impressed with the peachy rear on show. A caption from former sitcom star Kelly read: "When the end is in sight...." Kelly added a wink-face emoji.
Kelly might not have a Kardashian-level following, but the star's fans definitely didn't miss this update. Over 280,000 likes have been left, including one from co-host Ryan Seacrest, 46. Topping replies, though, is husband Mark and his triple set of fire emoji, ones accompanying an "Okay."
Also gaining likes for her reply was close friend and "The Real Housewives of Beverly Hills" star Lisa Rinna. "This is just epic. Period. I don't even have anything clever to say. It's just hot!" she wrote. Meanwhile, TV personality Andy Cohen called the photo the "best pic you've ever posted." See more snaps after the shot.
Opens Up On 'Marathon' Marriage
Kelly and Mark are fresh from celebrating a quarter of a century since they tied the knot in Las Vegas. Ripa, who got a tiny tattoo to mark her wedding date, has also opened up on the secret to staying happily married for so long. The pint-sized star last year told her viewers:
"You're going to fight, you're going to have disagreements. Relationships, marriages are not sprints, it's a marathon," adding: "There's going to be like, mile 24, when you're like, 'I quit.' But you just got to push through. Just push through."
"There's really nothing that's that insurmountable, besides abuse or things of that nature," she said. "You're going to fight. You're going to have disagreements. You're going to fundamentally not agree on things. And if you take a breath, you usually can't remember what you're fighting about," she continued.
Kelly, just this week welcoming her husband on the set of "Live!" is also a known flirt with her hubby on Instagram, something 20-year-old daughter Lola Grace called "disgusting" last year as the entire family fronted People magazine. In fact, Kelly now jokes about photos being "Lola-approved" as she continues to update with content centering around her famous family.
Marking 25 years of marriage on May 1, the Persona Nutrition face wrote: " Happy 25th Anniversary to the love of my life @instasuelos in the blink of an eye. Because when you know, you know. Thank you for all of the dreams you made reality. ♥️♥️♥️♥️♥️ (wedding, 5,10,15,20.......#25).
Kelly continues to make headlines with or without her husband. The latest sees the star revealing an upcoming memoir entitled "Live Wire." Telling Ryan Seacrest she's been writing it for the past year, Kelly stated: "For some reason, I thought I could do this. Don't know why, I have no authority to do it. There's never been any proof that I have this ability. But, I decided to do it. And it's, you know, a funny collection of essays and I thought that would be easier than a memoir."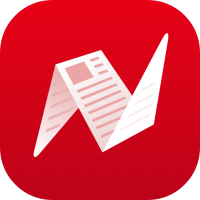 This is original content from NewsBreak's Creator Program. Join today to publish and share your own content.