Olympic gymnast Nastia Liukin is facing backlash as photos of her delivering a flawless upside-down split gain comments. The 31-year-old Russian-born star, who retired aged 22 back in 2012, has been topping up her Instagram influencer income, with a recent post seeing the 2008 all-around champion promote prescription-grade medication.
Posting for her 1 million followers ahead of the weekend, Nastia showed off her Olympian flexibility, but it was the star plugging Nyrtec ODT that sparked negativity. Liukin, who revealed she suffers from migraines, is now facing a mountain of criticism, not dissimilar to remarks fellow migraine sufferer Khloe Kardashian faced when she encouraged fans to name-drop a migraine medication to their doctor.
Nastia Liukin Faces Backlash Over Meds Promo
Scroll for the photo. It comes as Nastia makes headlines for currently being in Tokyo, Japan for the 2021 Olympics. The Volition partner, whose 2021 influencing gigs have included lucrative deals with Dove, Facebook App, and Pottery Barn, shared a breath-taking shot - Nastia was upside-down on a high beam while in pink leggings and a sports bra, with the photo showing her bare feet pointed as she executed a flexible split.
Taking to her caption, the gymnast joked that she's "STILL GOT IT, kind of!" before admitting that training "looks a lot different these days than it once did." The bulk of the caption, however, was dedicated to promoting Nurtec ODT as Nastia revealed her past migraines were "debilitating" and that she didn't have a "solution."
Offering a solution to her fans, the Dallas, TX-based star wrote: "After years of migraines, I discovered Nurtec® ODT (rimegepant) 75 mg, which alleviates pain quickly and lets me get back to the important things in life. Curious to know how many of you struggle with migraines, too? Talk to your doctor or visit @NurtecODT to learn more."
A full side effects disclaimer was then added, with Liukin also abiding by Instagram's paid partnership disclaimer. Fans, however, do not appear impressed.
"Really, a pharmaceutical?!?" one wrote. Calling the post "unethical," another wrote: " What's up with all the ads for pharmaceuticals. First Laurie, now Nastia. I get that influencers need to advertise for stuff in order to earn their income, but why pharmaceuticals?"
" Ads for medications should be illegal. This is embarrassing," a third chimed in. Nastia was also told that being an "influencer of a medication is strange to me." A like came in from 25-year-old Olympic gymnast McKayla Maroney, plus 16,000+ fan likes. Nastia does not, however, receive much backlash for her other promotional content - in 2020, she proved popular by extending both legs in a bubble bath to promote Olay skincare.
Nastia is not alone in the celebrity world of drug promo, with this year bringing singer and actress Jessica Simpson endorsing Pfizer's eczema cream. Nastia does not appear to have responded to the backlash. She's since updated from Tokyo and with her famous fashionista edge, also posing with The Jonas Brothers. Just yesterday, and while gearing up for the Olympics, Liukin posed in a pink minidress and by a window overlooking scenic Tokyo horizons as she called the Olympic rings something that "always puts it all into perspective." The post quickly gained a like from 24-year-old gymnastics superstar Simone Biles, who follows Nastia on Instagram.
"I see strength, greatness, hope, and honor. I see the faces of every athlete who has come before us, and every athlete who will proceed us. it's a family, an unspoken bond…it's the OLYMPIC GAMES," she captioned the snap.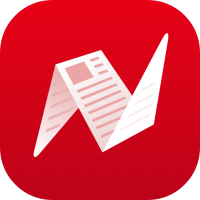 This is original content from NewsBreak's Creator Program. Join today to publish and share your own content.