Britney Spears is celebrating the slow progress she's making as she continues to battle 69-year-old father Jamie Spears in her 2008-commenced conservatorship. The 39-year-old pop icon, now under new legal representation as a court allows her to pick her own lawyer, posted for her 32.1 million Instagram followers last night, dropping another of her home dances while in black shorts and a crop top.
Seemingly celebrating the permission she's been granted to drive her own vehicle, the "Toxic" hit-maker busted out living room moves, also updating fans on her mood via a lengthy and celeb-filled caption.
Britney was seen flaunting her killer abs while dancing her heart out, revealing that she loves tennis shoes and high heels - the latter were revealed as something aiding the blonde's sore feet after dancing for hours "every day."
A mention of Britney's ability to drive again was also made as she wrote: "It's been a while since I drove alone and well let's just say it's a DIFFERENT BALLGAME cause I'm not sure this stadium."
Spears, who has been clapping back at haters and lashing out at both 66-year-old mom Lynne Spears and 30-year-old sister Jamie Lynn Spears, also seemingly confirmed joy at spending her own money - the singer's $59 million estate continues to be controlled by her father. Speaking of her shoes, the Grammy winner admitted she'd bought five pairs of tennis shoes that didn't fit:
"I've been without them for a long time !!!! So when I woke up yesterday and remembered I had none I pulled a Carrie Bradshaw and ordered a bunch of new shoes online !!" she added, then name-dropping "Sex & The City" character Carrie Bradshaw, known for her stilettos addiction. Britney likewise included a mention of singer Cher, saying she was dreaming about enjoying ice-cream on a St.Tropez vacation with her - she also stated envying "Hustlers" actress' Jennifer Lopez's famous gym-honed body.
Celebrity name-dropping is nothing new on Britney's Instagram. Sarah Jessica-Parker has been mentioned before, with 2021 also seeing the blonde list her top most-inspiring females - the list included 28-year-old singer Miley Cyrus and her 21-year-old sister Noah Cyrus, "Basic Instinct" actress Sharon Stone, plus Hollywood A-Lister Natalie Portman.
The video, now viewed over 2.5 million times, also saw Spears reference the vintage grandfather clock seen in the living room backdrop, with Britney writing that there was "no Tic Toc but a real grandfather clock that has a hidden door you can hide in." Jokingly, the star added that she's a "kid at heart."
Britney's post comes as the #FreeBritney movement continues to rally behind her. She is now represented by attorney Matthew Rosengart after her wish to select her own lawyer was granted by a court judge.
On June 23, the singer fronted media outlets for a landmark court appeal, one seeing her state that her conservatorship has left her "traumatized" and unable to sleep, per Variety. She also stated having been forced to take Lithium and keep in an IUD despite wanting to have a baby with boyfriend Sam Asghari, 27. The personal trainer, who has been in a relationship with Spears since 2016, wore a #FreeBritney shirt the day before her court appeal. He's since been spotted with the singer on a paparazzi-caught Starbucks run, one seeing Britney flaunt a ring on her engagement finger.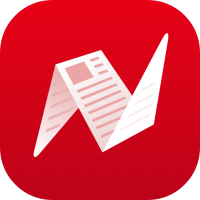 This is original content from NewsBreak's Creator Program. Join today to publish and share your own content.