Located on the Upper West Side, Lucciola delivers great dishes and warm hospitality.
By Rayna Katz
In a city flush with restaurants, particularly Italian eateries, it can be tough for a place serving such cuisine to stand out. But Lucciola has found the keys to differentiation: paying attention to every detail of the dining out experience in order to provide true hospitality.
Top-quality ingredients, flourishes such as artisan-made plates and surprises from the kitchen, as well as a hyper-focus on sharing food knowledge all come together at the Upper West Side eatery to bring executive chef Michele Casadei Massari's vision to life and create an outstanding dining experience.
What's Up with the Fireflies?
Surprisingly, it all starts with a firefly. The name Lucciola (which means firefly in Italian), stems from a movie Chef Michele saw as a child. The Italian film centers around a party that the organizer sees as a success but the client disapproves.
However, when the organizer hangs strings of light, which look like fireflies, the client finds it beautiful and his perspective changes. That shift, for Chef Michele, has made fireflies a symbol of hospitality and how simple it can be to deliver.
As a result, fireflies appear on the restaurant's logo, its menus and are prominent on the 20-seat eatery's wallpaper (along with images of the Madonna). In general, the decor underscores where the restaurant comes from and what it's about.
"The vines hanging throughout the restaurant remind me of Italy," said diner Heidi Schnier, "and I love the romantic yet rustic atmosphere."
Truffles, Balsamic and Caviar…Oh My!
But the food proves that Chef Michele's (arguably) small gestures have a big impact. Luxury ingredients—such as truffles, aged balsamic vinegar and, possibly confounding guests, caviar—appear on the menu as an element of dishes as well as in multi-course tastings. Chef Michele makes those ingredients, in their purest forms, sing by using them in small quantities.
"I never go above five ingredients so they need to be distinctive and able to work in many ways," he said. "I love caviar; its complex but it doesn't need to be cooked so we can serve it untouched." And while most Americans associate caviar with Russia or France, he added, "One of the most beautiful and sought after caviars is from Italy."
The farm to table restaurant's menu changes daily, but Chef Michele regularly uses caviar in dishes such as the umami (or savory) loaded duck tagliatelle ($49) and on a recent night, he placed an aged balsamic vinegar atop a hunk of Wagyu beef ($89) that melted like butter.
Chef Michele also likes to spotlight Parmigiano Reggiano, an ingredient which he promotes in cooking classes and demonstrations around the U.S as an ambassador, and which is incorporated in Lucciola's handmade tortellini dish ($59). "It was decadent and delicious," Schnier reported. "The truffles were so good and I liked the texture."
She also noted of the zucchini parmesan and burrata appetizer ($30), "The warm and cold combo was really good," while the compliments-of-the-chef crispy focaccia bread "was amazing. It was perfectly seasoned and had great crunch."
Spreading the Wealth
Chef Michele's love for sharing his food and culture is evident not only through the dishes on the menu but in the spoons of caviar he may bring a guest reluctant to order it, or the pasta dishes he has people try. "It's like wine, would you want to order a glass of wine with complexity before tasting it? Probably not. There's a learning process."
His passion has been passed to servers, who happily describe the menu and ooze an appreciation for the food. It's also evident when he irons tablecloths with the staff before opening, or when he gives away plates that can no longer be used commercially to local residents.
During the pandemic, Lucciola provided area residents with cases of water and other items when lines at local stores snaked around the block, and they returned the favor by leaving anonymous envelopes of money at the door. Chef Michele summed up the experience in much the same way he appears to view his job as a whole.
"We had the pleasure to be part of our community," he said. "It's very rewarding."
Lucciola is at 621 Amsterdam Avenue, on 91st Street.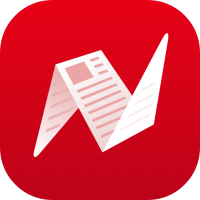 This is original content from NewsBreak's Creator Program. Join today to publish and share your own content.