The Nolita-based research and retail space has a unique art exhibit on display while dispensing knowledge and shopping options for cheese lovers.
By Rayna Katz
Cheese isn't exactly a tough sell. Who doesn't love some melty, ooey-gooey-goodness?
But what happens if you turn expectations for the ingredient on their head and put the ingredient into unusual contexts? That's what the French Cheese Board set out to do with its newest exhibit, Contextomy, which showcases quirky takes on classic dishes.
Slated to run through year's end at the board's Nolita location—which also serves as a classroom, library and retail shop—the showcase for unconventional ideas features images such as an ice cream cone with cheese swapped out for ice cream, a taco shell made of cheese and other surprising uses for the dairy product.
"Dusting off French clichés, French gastronomy and cheese is one of our major focuses," said Charles Duque, managing director, French Dairy Board, North America. "Contextomy took cheese out of its comfort zone of wine pairings and cheeseboards and thrust it into unexpected situations, making the spectator look twice at some of the images before realizing they are cheese."
He added, "I hope by creating a visually impactful medium it can raise awareness on French cheeses and invite consumers to dive into the world of fromage [cheese in French]."
Cheese Education
And if they do, the Board's lab and store have no shortage of ways to do so. For starters, it offers classes such as Fromage 101, where students will try five cheeses from France, with each one representing a different region of the country.
Also available on site is a vast library of cookbooks, cheese history tomes and other volumes on cheese, while the walls of the space feature information on the cheese-making process, the many categories of fromage and more.
"There are more than 1200 French cheeses, many of which are sold throughout the world and carry French culture outside our boundaries. The French Cheese Board has the ambition to become an ambassador of this culture. The space serves as a beacon for artists, bloggers, foodies and cheesemakers to explore dairy products and foods as a medium for development and innovation."
Bring It Home
Additionally, the French Cheese Board sells—you guessed it—numerous French cheeses, as well as butter. Unique jams, specialty honeys and other tough to source companions to French cheese are sold on-site too, as well as cheese knives and seasonal merchandise, such as a picnic basket in the summer.
Customers who purchase products will receive an insulated bag to keep them in, along with a five percent discount on future purchases when the bag is brought back in.
Those still not looking to venture far from home in the wake of the Coronavirus also can have a taste of the French Cheese Board's offerings brought to their home. Using the new food delivery and experience app Tock, consumers can order the French Cheese Board's "platter of the week," which is an ever-changing "mix of products that complement each other," Baptiste Elhorry, the site's retail manager, told NewsBreak.
The platters offer a mix of cheese from goat, cow and sheep's milk, and also can include customized accompanying product selections, such as crackers and jams.
Declared Duque, "Cheese is always a good idea."
The French Cheese Board is located at 41 Spring St.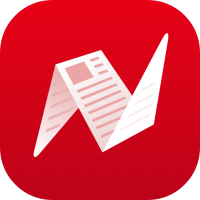 This is original content from NewsBreak's Creator Program. Join today to publish and share your own content.