Au Za'atar, a new restaurant in the area, was preceded by another outpost of the concept in the East Village.
By Rayna Katz
Buying a restaurant space in New York City during a pandemic, even when you already run one successful eatery is, to put it mildly, a risky move. Add to that the concern about your second place being an even larger spot than the first location. But restaurateur Tarik Fallous is all about taking chances in the interest of sharing his traditional Lebanese food, and his efforts are paying off.
The self-taught (with the help of his mother) chef and restaurant owner has ventured to Midtown East for the second location of Au Za'atar. The first location debuted in the East Village in 2014. The new outpost, which is only open for outdoor dining to start off and seats up to 100 on the patio, takes over the space where legendary Mexican hotspot Rosa Mexicana stood for nearly 40 years. The indoor space will hold 180 and is slated to open in December. Downtown, the original location seats about 60 inside and another 60 to 70 outside.
"During the pandemic, no one knew what direction things were headed, and we were home for a few months, so I wanted a new challenge; something different," Fallous said. "Then I saw the location and I felt it was charming. I was able to imagine a new location, I felt a connection. It's not something specific, it just attracted my eye. Maybe because Rosa Mexicana was there for 37 years and for any restaurant to stay that long…maybe that's what motivated me."
Spice of Life
Named for Za'atar, a key spice in Lebanese cooking and mid-East cuisine, Au Za'atar is focused on serving "not restaurant food but authentic Lebanese cuisine the way my mother cooked it when I was growing up," Fallous said. To that end, a meal at the establishment starts off with a number of sauces brought to the table for diners to choose from throughout the meal, including one with Za'atar, a whipped garlic dip, hot sauce and more, as well as two types of pickles.
Diners can then select from many appetizers or mezze (small dishes) including Arnabeet Bi Tarator, a delicious mix of fried cauliflower with tahini sauce and toasted pine nuts; Fattet Al-Betenjane, a salad of chickpeas, pita chips, sun-dried cranberries, a garlic yogurt sauce and more.
Surprise and Delight
Au Za'atar also offers dishes that may be familiar to those who've eaten Middle Eastern food, such as Baba Ghanoush and Hummus, but in a way that will be new to those who've never tried food from Lebanon. For example, a dip currently on the menu, called Muhammara, bears a similarly to hummus but it's actually a silky combination of sweet red pepper, paprika, walnuts and pomegranate molasses. In general, spice-wise, while the food is zesty, it's flavorful and not hot.
For entrees, in addition to vegetarian options, there are many chicken, beef, fish and lamb dishes but the star of the show is the Shawarma. Made with guests' choice of beef, chicken or lamb, the dish is served tableside, where a large stack of meat is sliced off a vertical rotisserie that sits above a sizable trough of sumac and Za'atar spiced French fries. A wide variety of desserts, including a pudding of honey, pistachios and bananas, also is served.
Once the Midtown location opens fully, it will house some additional eye-catchers, including bread ovens and a chef's counter in the dining room, where patrons can watch the construction of Lebanese flatbreads with different toppings and the cooking of some skillet dishes, allowing them to "have control of their food," Fallous said.
It's another ambitious move by the owner, but in keeping with his outlook. "When I first got involved with the new location, the direction of the pandemic wasn't clear, so it was a gamble, but I had to trust my instinct and do what I had in mind."
He added, "I'm pushed and motivated by the joy that comes from cooking and serving food. At the end of the day, that brings pleasure."
Au Za'atar Midtown: 1063 1st Ave. (corner of 58th St).
Au Za'atar East Village: 188 Avenue A (corner of 12th St.)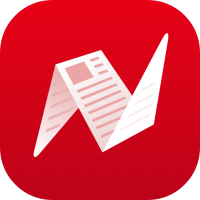 This is original content from NewsBreak's Creator Program. Join today to publish and share your own content.