The Upper East Side deli is a family-run institution that thrives on homemade classics.
By Rayna Katz
As everyone learned during the pandemic (if they didn't know it already), owning a restaurant is a super difficult endeavor, and many establishments don't survive for a long time; especially in New York City. So what makes some places last for decades?
In the case of PJ Bernstein Delicatessen Restaurant, which has been open on the Upper East Side since 1965, and run by owner Alex Slobodski and his family since 1983, the combination of classic Jewish deli food and a family focus has done the trick.
"What's important for customers is that the tradition of the food has stayed the same as what they remember," said Eugene Slobodski, 23, who calls himself the COO and is Alex's grandson. "We don't change our ingredients or providers."
In fact, Eugene noted, his grandmother, Claire Slobodski, modernized the Upper East Side deli in a renovation several years ago but he is looking to undo the changes sometime in the next year to make the place look more in keeping with an old Jewish deli.
Keeping with Tradition
Most of PJ Bernstein's customers are in their 50s and beyond, Eugene noted, so they go way back with the restaurant and they regularly show up for some of the restaurant's traditional dishes, including pastrami and matzah ball soup, "our biggest sellers every month of every year," Eugene said.
Able to host 51 people inside and another 31 outdoors—with the latter space being one of the pandemic-induced huts that can be seen around the city—PJ Bernstein also is known for its chopped liver and its borscht, "which is very popular," according to Eugene.
The eatery also sells "a lot of hot dogs and our brisket dinner is very popular; all the soups are." Eugene attributes that popularity to PJ's use of its chicken consommé as the base of all of its soups ("except the gazpacho, which goes flying in the summer.) Our soup is 10 times better than anyone's in New York."
PJ Bernstein also offers some non-traditional offerings, like "the Jewish whopper," a fried potato knish stuffed with pastrami and sauerkraut; the "Lucky Latke," a sandwich of brisket or pastrami between two latkes [potato pancakes] and even fresh fruit juices, of which Eugene said, "how many we sell is insane."
Of course the deli has some competition in New York, but PJ Bernstein sets itself apart by making everything in-house. "Katz' buys its pastrami; Russ & Daughters doesn't make its own fish. I go get homemade fish from my uncle every other week." Another differentiator, Eugene noted, is that most, if not all, of the city's well-known deli spots are kosher, whereas PJ's is "kosher style." If that were to change, Eugene said, "I'll lose my clients who want a bacon, egg and cheese sandwich."
The deli has been endorsed as only a New York institution can: with visits from celebrities. Crooner Liza Minelli, Mayor Ed Koch, actor and comedian Mel Brooks and two James Bonds--Sean Connery and Daniel Craig--all have stopped by.
A celebrity even worked at PJ Bernstein: Phil Rosenthal, the star of Netflix's Somebody Feed Phil and the showrunner of Everybody Loves Raymond, was a floor manager there in his early 20s, and now calls himself "an old deli man".
All in the Family
But PJ's success isn't just about the deli food.
Russian-born Alex bought the business nearly 40 years ago after being such a loyal customer that when the previous owner was ready to move on, he offered the restaurant to Slobodski. Now 84, Alex and Claire, 81—who have been together for 54 years—still "are 100% the owners" and make an occasional appearance on site, Eugene said.
In fact, Alex only stepped aside recently, and Eugene stepped in, because of the Coronavirus. Alex's son and Eugene's father, Steve, is a dentist but he too is involved in the restaurant.
And PJ Bernstein's loyal customers, of which there are many, enjoy the fact that the business is a family affair, Eugene said.
"My grandfather was here today and a customer came over to say he's been coming in for 30 years. My grandfather introduced me because people saw me as a kid. I think they like having seen our family over the years, and they're glad we're still here."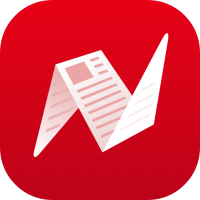 This is original content from NewsBreak's Creator Program. Join today to publish and share your own content.