This is a Spokane publication. We don't like talking about Seattle unless it's extremely embarrassing for them. However, we also like to highlight any jurisdiction who moves toward decriminalizing laws that disproportionately impact people of color and the poor.
In the race for Seattle City attorney, a too-close-to-call primary race has ended with 12-year incumbent Pete Holmes conceding defeat after placing 3rd in the top-two primary.
Holmes was the moderate in the race, and the two women who beat him out did so by flanking to his right and left, respectively. Ann Davison, a Republican, ran on a sort of compassionate conservatism, was characterized as the law-and-order candidate, and ultimately won the endorsement of the Seattle Times editorial board. 
Former public defender Nicole Thomas-Kennedy, on the other hand, ran far to the left, as a carceral abolitionist who didn't jump into the race until mid-May and who intends, if elected, to stop prosecuting most misdemeanors. 
Davison led on election night with Thomas-Kennedy in third. By Aug. 6, Thomas-Kennedy had taken the lead over Davison by 2%. The gap has widened since then. 
We haven't seen any analysis yet on how Holmes' voters are going to sort out, but in the last few years, public defenders who become abolitionist prosecutors have been having a moment, despite the powerful forces arrayed against them. 
In San Francisco, opponents of decarceral District Attorney Chesa Boudin began a recall campaign less than a year after he was sworn in, but this week the recall failed to get enough signatures. Boudin has pursued restorative justice practices during his tenure. 
In Philadelphia, Larry Krasner famously fired 31 lawyers — as much as 10% of his prosecutorial staff — just three days after taking office in 2018. Krasner pursued a policy of non-prosecution for petty crimes and, despite what sure felt like a concerted media campaign to paint a national rise in homicides during COVID as the specific fault of lax prosecution in Philly, he cruised to victory in May's Democratic primary 65%-35%. Democrats outnumber Republicans in Philadelphia 7 to 1, so the primary victory is as good as a re-election.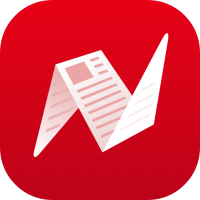 This is original content from NewsBreak's Creator Program. Join today to publish and share your own content.