Sure, everyone's talking about COVID, but that's not the only completely preventable public health calamity at the moment. Here's a terrifying statistic: between 2015 and 2019, syphilis infections in Spokane increased by 386%.
The once-waning STI has made an alarming comeback across the country in the past decade, particularly among heterosexuals. Contributing factors vary widely, from increased use of dating apps and decreased public health funding for STD screening clinics.
However, Spokane is seeing a disproportionate number of cases, specifically congenital syphilis (passed from parent to baby during pregnancy), which can result in birth defects, developmental problems, and even stillbirth. 43% of Washington babies born with syphilis in 2015-2019 were in Spokane County. 
Experts worry emergency redirection of healthcare funds in response to COVID-19 means the next round of syphilis data could look even more alarming.
While the bacterial infection is easy to detect with a rapid blood test, and treatable with penicillin shots, multiple factors contribute to Spokane's high numbers. Some studies suggest a link between the disease and meth use — which super-charges libido as it suppresses the little voice that tells you to remember the condom.
Housing instability and a lack of adequate prenatal care can mean untreated syphilis in a parent can lead to undetected congenital syphilis in children. While State health officials urge doctors to add a second prenatal syphilis test (in addition to the required first-trimester test) and be more proactive about testing anyone who presents with symptoms, the stigma around STIs like syphilis remains. As Planned Parenthood of Spokane's Jessica Lucht says, "We really want to destigmatize testing. It's nothing to be ashamed of. The tests are quick, most of them are noninvasive and painless."  — Elissa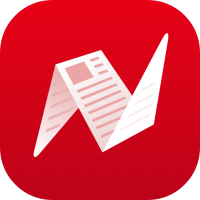 This is original content from NewsBreak's Creator Program. Join today to publish and share your own content.