Remember July 26, when Mayor Woodward declared a housing emergency? Sure, it was over a year after tenants advocates and landlord lobbyists banded together for perhaps the first time in recorded history to warn of a housing emergency, but better late than never, right? 
Well: last week, David Lewis became the fourth city leader on homelessness to resign in the last 6 months, following Tija Danzig, Amber Richards and Cupid Alexander. Two other employees left the office in July, leaving a department budgeted for 22 employees with just 14, and literally decades of experience sucked into the leadership vacuum. Not to worry, said Kirstin Davis, the acting head of CHHS — one of the few warm bodies left in the office — who told the Spokesman there is "definitely not a concern that things will be missed."
Did she mean "not a concern"? Maybe "Not not a concern?"
That couldn't possibly be foreshadowing, could it?
Hard cut to this Wednesday, when CHHS announced it just wasn't going to offer more than $1 million dollars in affordable housing funding because of staff shortages. Davis reassured reporters that the money wasn't going away or anything, the implementation was just delayed, and the call for proposals could (emphasis: could) go out next spring.
It's a seriously tough pill to swallow following a declaration of emergency. Not only is there no discernible forward momentum, existing programs are being cut or postponed. Money that could help — and in the past has helped — catalyze development is now being left for some indeterminate future.
It's not like time is of the essence or anything.
Meanwhile, in other parts of America, the bidding wars that have become a staple of home buying have found their way to the rental market. No reports of that reaching Spokane, yet, but given our trajectory, it's hard to imagine it being far off. 
Thankfully, this looming housing catastrophe — much like climate change — is waiting patiently for us to get our shit together before anything truly irreversible happens. Oh wait.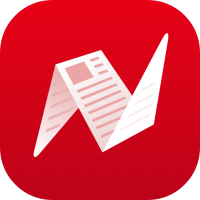 This is original content from NewsBreak's Creator Program. Join today to publish and share your own content.