Remember the Bridge to Nowhere? After a series of mid-aughts scandals (some more scandalous than others), earmarks — the process of national lawmakers appropriating federal funds for local projects within their constituencies — became a convenient illustration of out of control government spending for Republicans during the 2008 presidential election.
Democrats, as they frequently do, took the bait and, despite having large majorities in House and Senate and being in the middle of a catastrophic fiscal crisis — exactly the time you might want to do some big, targeted local spending! — both parties agreed to ban earmarks altogether in 2011.
Well, what a difference a decade (and an entirely new financial crisis) make. Much like the mask mandate, earmarks are also back, baby! And our lawmakers on both sides of the aisle are all-in to the tune of 460 million dollars in Washington alone. According to the Times:
"The funding would go to hundreds of varied projects, from low-income housing in Seattle to...a new drinking-water system for Airway Heights"
Water system in Airway Heights you say? What's that all about? Well get comfortable.
Earlier this spring, the city had asked the state legislature for $16 million of a total $22 million, to replace their tainted water system. Compared to that Ketchican bridge, this isn't close to the biggest example of government largesse in the history of pork barrel politics, and it might be one of the more uncontroversial uses of federal funds we can think of. Especially because it was the feds at Fairchild who contaminated the city's water in the first place. 
Kind of odd that they haven't already footed the bill, actually.
The contamination is so thorough that remediation hasn't worked, and Airway Heights has been buying its water from Spokane for four years now, at tremendous expense to them and at the expense of our own aquifer levels. In a geological fluke, the Spokane Valley-Rathdrum Prairie Aquifer that hydrates about 370 square miles of Kootenai, Bonner and Spokane Counties, terminates almost exactly at the western edge of Spokane city limits. 
So getting Airway Heights its water back would mean keeping more of ours, too. This is increasingly important as we face our area's first exceptional drought in recorded history, and unless we want our water to go the way of the Odessa Aquifer, which is nearly depleted. 
As of 2015, according to the sporadically updated aquifer atlas, our water usage was at equilibrium with the natural flows of the aquifer. Each day 985 million gallons flowed into the system and 980 gallons flowed out — around 206 million gallons of which was human use. There are, of course, seasonal variations, with water use spiking during summer.
The area of the aquifer maps more or less exactly onto the areas of highest migration to our region. Our region being, as we've discussed before, one of the fastest-growing in the nation. 
Given this migration, the aquifer atlas is in desperate need of an update, but in the interest of being good stewards of this resource, we can assume usage has jumped with our population, and we have to be close to consuming more water than flows in, meaning we are in danger of drawing on the aquifer's reserves. 
It wouldn't deplete over night — the aquifer has a capacity of 10 trillion gallons — but unless we get in the habit of reining in our consumption, it could be gone before we know it. And what then?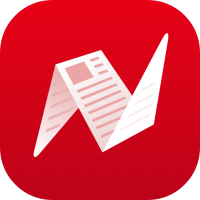 This is original content from NewsBreak's Creator Program. Join today to publish and share your own content.