In the past six years, the Colville Reservation has been hit by at least three major wildfires. Multiple active wildfires are still burning on the reservation this summer. In 2020, flames ripped through 200,000 acres of Colville land and burned homes — many of which were uninsured.
But 2015 was a particularly destructive year: Close to a quarter million acres — 20% of the entire reservation — were decimated by intense fire. For two months, flames from the North Star/Tunk Block fires consumed 600 square miles of land, destroying about a third of Colville Tribes' total commercial timber resource. 
Now The Confederated Tribes of the Colville Reservation is suing the United States for breach of its federal duties to properly manage forest health  — through tree thinning and controlled burns — and provide adequate firefighting resources. The Confederated Tribes claims the US shifted firefighting priority away from tribal trust forests, to non-tribal lands. 
Scorched trees meant lost revenue for the logging-reliant Tribes, but that wasn't the only damage caused. Andrew Joseph, Jr., Colville Business Council Chairman, says: 
Tribal members hunt, fish, and gather food and medicine throughout the Colville Reservation. In many areas the fires burned so hot that they sterilized the soil and created a moonscape. It will take decades for our resources to completely recover in those areas.
Earth's climate crisis — confirmed in disturbing detail by the latest IPCC report — means wildfires like the North Star/Tunk Block blaze are becoming more frequent. While summer wildfires are a given, the extent of their harm could be reduced with more proactive measures. 
Decades of forest mismanagement by Western settlers (near total fire suppression, even in forests like ours, where wildfire is a natural and necessary part of the local ecology, and outright bans on deliberate burns that tribes had practiced for millennia) have contributed to tinderbox-like forests, choked with overgrown underbrush and thickets of sickly trees. In recent years, California has begun to embrace the prescribed burns it once outlawed.  
This month, The Nature Conservancy announced a plan to treat forests in Cle Elum, Washington, with tree-thinning and controlled burns to reduce megafire fuel. The efforts also aim to retain snowpack and water sources. 
But is the organization partnering with any area tribes for the burns? Robin Stanton, of The Nature Conservancy's Seattle office, told me, "We probably will not be." Stanton said that though the non-profit sometimes partners with tribes on a national level, for this project, "We don't have a tribal burn team that we work with routinely. The burn isn't gonna happen for a while." 
Seems like a missed opportunity for real environmental justice, but at least an increase in prescribed burns is a start.
Check out this video from California's KCET to learn more about cultural burns.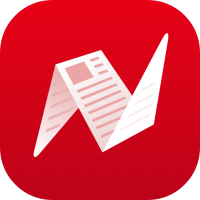 This is original content from NewsBreak's Creator Program. Join today to publish and share your own content.