It's been a whipsaw couple weeks for poor folks. 
First, some good news: the Biden administration approved what the New York Times believes is the largest permanent increase in food stamps ever as a way of helping ensure people at the economic margins can get a baseline of nutrition. The average increase in SNAP benefit will be around 25%, and every currently covered household will receive the increase. The expansion will bring an additional estimated $402 million to Washington and $68 million to Idaho — a 27% jump in both cases. We assume the extra 2% is to cover administrative costs. 
Any boost is good, but over three-quarters of households report using up their benefit halfway through the month, so a boost that addressed the true need would have needed to nearly double current standards.
Households with kids should have received their first and possibly second expanded child tax credit payment by now (click here if you haven't). The expansion is expected to cut childhood poverty nearly in half and cut deep poverty —  defined as living at or below 50% of the federal poverty rate — by as much as 70% in some states. This is a one-year bump, but the $3.5-trillion dollar budget package under consideration would extend it through 2025 with key aspects becoming permanent. 
That's where the good news ends.
Plenty of people in the Inland Northwest are going to need that extra money, especially if they are renters. Rents continue their upward trajectory, a total increase of 32% since last March. That's the second worst in the nation (behind only Boise) and nearly 5 times the state average. 
The situation is worse for Washington's unemployed. A package of federal pandemic-relief measures expire on Sept. 4 and, unlike a similar lapse last year, Washington State is not planning to plug the gap. The measures added $300 per week to individual benefits, but also extended unemployment to previously excluded groups like contractors, the self-employed, and those who had exhausted the usual 26-week unemployment limit. 
In all, nearly a quarter million people are experiencing long-term unemployment in Washington, and of that number, the state's Employment Security Department estimates 200,000 people — a full 80% — could lose all benefits come Sept. 4.
But hey! If you can't find work and the benefits run out and your rent goes up and you have to move out of your home, at least take bitter, cold comfort knowing that the Washington State Supreme Court has ruled authorities can't tow your vehicle if you're living in it.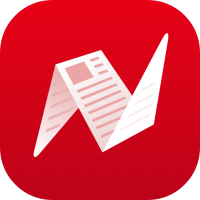 This is original content from NewsBreak's Creator Program. Join today to publish and share your own content.