There are various types of business in between nations and dissimilar cultural people. It affects positive and negative to countries and people from different backgrounds. This essay shall delve into both the views and my opinion.
To embark with, import and export business between different countries can increase the revenue of nations. Consequently, it will positively affect every nation. To epitomize, India exports wheat, rice, and other agricultural products to the different nations as it is a developed economy of India and increases brotherhood between countries. Furthermore, cultural contacts also have a positive impact on governments. One can learn from other's cultures, so it reduces the chances of discrimination regarding cultures.
On the flip side, it also has adverse effects on the countries. Firstly, cultural contacts can affect our own culture. For instance, nowadays, children are showing more interest in western cultures. As a result, they give less respect to their cultural values. So, it impacts badly on cultural background. Apart from it, when countries face any loss in the trade as it affects the relationship of nations.
From my point of view, if business and cultural contacts increase between countries, it will be beneficial for every country and suitable for the development of a nation. So, governments should develop trade in other nations to learn and earn more.
The gist of the whole context is that business and cultural contacts develop love, faith, and brotherhood between countries. Nations can generate their income through business and communications. Moreover, rich countries can help underdeveloped countries. So, it is a win-win situation for both countries.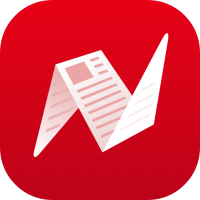 This is original content from NewsBreak's Creator Program. Join today to publish and share your own content.