A recent survey conveyed that the expenses on personal events are going higher than the necessity; on the other hand, it is monetary to do because it occurs once in life Example – marriage. In this essay, we will discuss that it's necessary to celebrate because it takes the place of personal events in life.
Firstly, the occasions like marriage, 1st anniversary and children's 1st birthday, all these are special moments in life, and it's not going to happen again. At the same time, special attention and preparation are demanded to make it a special occasion and memorable. Example – Recently, I have celebrated my son's first birthday; I invited my colleagues, neighbors, and friends' family. I organized a cake, dinner, and photography in the function hall. My son, too, enjoyed playing with other children, and he was so happy.
Secondly, I firmly believe that inviting people for an event and visiting an event that creates bonding in society and celebration is needed in life. Likewise, the most basic movements in my life can be recorded as photos. All these photos will be sweet enough to pass our old age, happily go through all these photos and recollect the movements. Which would make us feel we lived a happy life without missing anything.
To conclude, since life is once, nobody knows what is next after this life, so it shouldn't be materialistic; it should be collections of emotions, feelings, movements, experiences, good memories, etc. Come rain or shine, live the moment. Stay happy and keep others happy by engaging with others in personal events. Socialism will improve by celebrating individual events.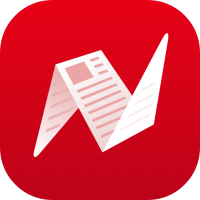 This is original content from NewsBreak's Creator Program. Join today to publish and share your own content.