At school, many students these days find it tough to focus and pay attention. This hampers both their academic and extra-curricular activities.
Main Reasons for this Issue
There can be many reasons behind this particular problem that the students face, one of them is the availability of social media. Social media sites are excellent and sometimes informative too, but excessive social media usage kills a lot of time, and students do not realize this. This habit of accessing social media through phones and laptops starts with occasional use, then moves to moderate usage, and finally becomes addictive. Apart from this, the other reason is teenage love. Teenage love is the most physical attraction of the two genders without any emotional built up. Students fall in love with each other, start building castles in their dreams, and stop putting in the required efforts to achieve them. This relationship phase also takes away a lot of valuable time, which is supposed to be devoted to building a bright career, but students fail to realize this before it is too late.
Solutions for this issue
There are a couple of things that students need to practice daily to align their bodies with their minds. Meditation is one of the most valuable ways to control yourself and improve the thought process altogether. This spiritual alignment can help you question yourself regularly to figure out the right and the wrong. Apart from these, parents should take time from their busy schedule and talk to their kids daily regarding their day-to-day activities. It should be more of a friendly conversation and not counseling. This will help the kids open up on different daily life issues in front of their parents, and they can solve these problems.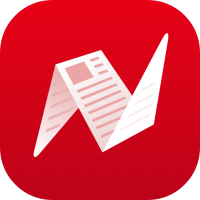 This is original content from NewsBreak's Creator Program. Join today to publish and share your own content.