Nowadays, many medical practitioners remarked that the masses almost eliminate body workouts. The reasons behind this trend are the hectic life schedule of people and the impact of electronic devices. The possible outcomes to this are educating people and the introduction of some incentive schemes.
The leading primary cause is that people do not involve in physical exercise because they are arranged with the busy schedule of their home and job works, thus no time available for the development of physical fitness. Apart from that, in the technological era, many people expand their time to engage with electronic gadgets such as smartphones, laptops, TV, etc.… in their leisure time. Recently, A research group called "WISTELOUT" investigated that a group of 1000 people in the United States found to spend their time with mobile on an average of 4 hours the day instead of doing other beneficial activities such as walking, yoga, reading, physical exercise and many more.
Consequently, Authorities should provide apprehension to people about doing exercise as the best possible solution for better health. During various education camps, the benefits of training should be addressed to citizens for a prosperous life. Moreover, social sports event like marathon run need to organize in a big city and distribute to the prize to every participant, and also it needs to broadcast live for more awareness to the other citizens. Recently on June 21st, 2021, International Yoga Day held on worldwide, which theme is mainly to improve physical & mental health for prevention against the current pandemic COVID-19 situation & many people were take participated in this to improve their health.
In sum with Conclusion, doctors about people to doing exercise is one of the significant issues to be addressed, busy life and electronic gadgets involvement are key causes, and to fix this awareness and incentives can encourage people to do join events where physical activities are involved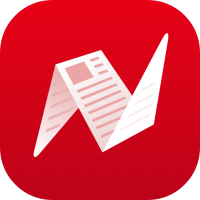 This is original content from NewsBreak's Creator Program. Join today to publish and share your own content.