Lifeline - The amazing story revolves around Akhil, Teesha, and Rati. It's all about love, money, startups, corporate politics, and lifestyle.
Lifeline is a story of care, affection, money, friendship, corporate politics, heartbreak, betrayal, entrepreneurship, and startups, but also something that tells us, "we all can make something big in this world and change it completely".
Disclaimer: This article contains external links to safe e-commerce websites to buy the book online. For this article, my intention is to share a book review that really deserves more attention and is worth reading.
This is a story of tackling issues, survival and represents love, care, and respect revolving around myriad relationships and situations that we encounter in our lives. This story has main 3 characters and their ambition to achieve something big in life.
Akhil (A Dedicated Consultant)
Teesha (A Charming, Ambitious Marketing Professional)
Rati (A Single Mother – Freelancer, Social Media Addictive and want to own a Startup)
I would recommend you see the teaser video first to get an overview of the story and the book.
"Lifeline – Will They Ever Succeed" – By Chetan Maheshwari is a perfect weekend read.
Watch the official teaser about Lifeline on Youtube.
Blurb (A short description of the book)
Teesha, a charming, ambitious marketing workaholic, is still battling the scars of her previous relationship with Gautam, who left her in an utter state of shock and heartbreak.
Akhil, a consultant and an ace at his job, goes through an internal battle to defeat the demons of office politics and boost their respective careers.
Rati, a single mother, and a freelancer decide to launch a mobile application. Will she be successful in her startup venture and get the social identity she craved for? Will she gain acceptance as a single mother?
She is a responsible, ambitious, smart, strong, sweet, and independent lady. I still can't believe that a girl chooses a life that society does not accept.
The story begins with an amazing instance as the plot is well written, Once using the escalator to his office, Akhil meets a girl who smiles with him and starts pondering if he knows her. The same goes with Teesha she starts thinking about the guy with who she smiled with and in curiosity she starts browsing her Facebook to find that the boy is no other Akhil her classmate. After that, they are both glad to see each other after a long time and decided to meet on another day. Soon they both fall in love and everything was going so smoothly until one day when office politics starts and they both are victims of this politics. Meanwhile, Rati, who is a single mother and a freelancer decides to hold on to her freelancing work and decides to start working on her own mobile application startup.
Will they all be able to overcome the challenges that destiny has thrown at them in return for their hard work? Pulled into the drudgery of the brutal corporate world, will they be able to lead happy and content lives? Will love find a way into their lives?
Stay tuned to the book to know more about it.
Book Review - Lifeline - [No Spoilers]
My Ratings for Lifeline: 4.8/5 🌟
This story will keep you hooked from the start and guessing until the end. It is a refreshing read for sure. The book is lengthy about 180 pages, but trust me, you will never get distracted at all, it will keep you engaged with all 45 chapters.
I am appreciating the Author, who showed the reality of how sometimes people get insecure about others' progress. Afterward, we also get to know about or taking the difficult decision of being a single mother; how people look down upon others when there is no fault of others. I loved the way the author explored the struggles that the characters went through could be felt while reading the book.
The characters are well developed and I liked how they are there for each other even while going through such a difficult incident in their life. Also, Rati's character had to take so many difficult decisions in her life but she handled them bravely, with courage, with confidence, and never accepted loss be it a career or taking the difficult decision of being a single mother.
This book shows us that life is unpredictable, and no matter how deep we fall into our troubles, there is still that bleak of light that is going to lift us, and these blessings come in different shapes and sizes.
I would like to say; the best thing about this book - "Lifeline" is that, "all the exaggerations have been avoided."
The book cover and landing page, both are superb, attractive, and are apt to the plot. The title of the book is also apt to the plot, Both cover, and title, do justice to the story. Language is expressed clearly, simple, discernible, and easy to understand. The narration is done excellently by the Author, the tone is also awesome while reading the book, when you are reading the book, you will definitely feel like you are hearing the voice of those characters in real. Don't believe it, try it by yourself.
Overall, I must say that it was a very good read as well as it was really inspiring to read how these characters grow throughout the story.
Make sure you add this book to your reading list. It is one such book that you do not want to miss out on reading it.
Book is available on Amazon, Flipkart, Google Play Books, and is free on Kindle Unlimited.
Disclaimer: This article contains external links to safe e-commerce websites to buy the book online. For this article, my intention is to share a book review that really deserves more attention and is worth reading.
Please write your thoughts about Lifeline below in the comment section. It will be appreciated.
Originally published at Lifeline Book Review - 9Mood, also published on Medium.
Disclaimer: Above given all links are safe, trustworthy, and not harmful at all. The above website links are not intended to promote any product or business or are not a promoting website. This article just contains honest reviews of the book, which I would like to recommend for better reading material to everyone.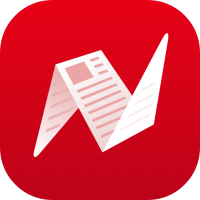 This is original content from NewsBreak's Creator Program. Join today to publish and share your own content.