With its perfect weather all year round, amazing beaches, and plethora of fun activities, San Diego, CA might seem like a perfect place to live in.
Undeniably, it's one of the safest large cities in America. However, no city is void of crime, which means that there are dangerous neighborhoods in San Diego it's best to stay away from — especially if you have kids.
What follows is a list of the most dangerous neighborhoods in San Diego for 2021. The rankings are calculated based on the number of violent crimes per 100,000 people for each neighborhood, compared to the San Diego violent crime average.
1. East Village
East Village, with a population of 13,053, has a crime rate of 900% greater than the San Diego average, which currently makes it the #1 most dangerous neighborhood in San Diego.
Besides property crime, the crime of focus is heavy drug usage, as heroin addicts and drug-addicted people fill up this neighborhood, often living on the streets. Petty crimes and muggings often take place as well.
Even though police are patrolling this neighborhood regularly, it's not a safe place for walks at night times, especially for women.
2. Horton Plaza
Second on our list is Horton Plaza, with a population of 659 and a crime rate of 574% greater than the San Diego average.
It is home to Horton Plaza Park, a popular outdoor entertainment venue and event space. However, it's also one of the most dangerous neighborhoods in San Diego, based on crime data, as the chance of being a victim of a crime is 1 in 14.
Exploring the neighborhood alone, especially at night times is deemed greatly unsafe.
3. Marina
Marina is a beautiful downtown San Diego neighborhood located along the San Diego Bay with a population of 4,435.
Once a warehouse area but and now a neighborhood with high-rise condos, it's one of San Diego's most expensive areas.
Don't be fooled though; it's also among the most dangerous neighborhoods in San Diego, with a crime rate of 556% greater than the San Diego average. Any resident in Marina has a 1 in 9 chance of becoming a crime victim, so it's advised to avoid exploring the area alone or moving in the area if you're a family with kids.
4. Little Italy
Little Italy is a neighborhood that mainly comprises Italians, with a lot of appealing venues, activities, and things to offer, especially in the food department.
Unfortunately, it has a high crime rate: 306% more crime than the San Diego average.
Police patrols are rare, while property crime and thefts occur frequently, especially around public transit areas. And although the crime rate has been on the decline over the past few years, it's still deemed an unsafe area for families, women, and solo travelers.
5. Kearny Mesa
Last on our list is Kearny Mesa, a neighborhood located in central San Diego, named after a California military governor with a population of 3,664 residents.
Although the area is the safest among the above-mentioned ones, it still has a high crime rate of 306% compared to the San Diego average.
A vast majority of Kearny Mesa's crime is in petty thefts and muggings, which mainly occur in public means of transport.
Source: https://www.areavibes.com/san+diego-ca/most-dangerous-neighborhoods/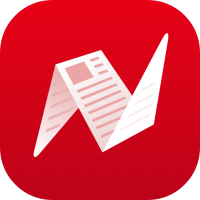 This is original content from NewsBreak's Creator Program. Join today to publish and share your own content.