I'm always in search of a good coffee, which means I'm always checking out new places to grab a cup of coffee along with a homemade pastry, and relax or have a cozy conversation with friends.
Now, cities like San Francisco or Los Angeles have been long considered America's coffee kings, but it's high time San Diego ranked right up there with them because it has some truly exceptional places to grab a cup of coffee in the country.
Without further ado, here's a list of some of the loveliest places in San Diego coffee lovers should visit.
1. Better Buzz Coffee Roasters Hillcrest
Better Buzz Coffee is one of the most beloved modern cafes throughout San Diego.
It offers a variety of handcrafted specialty espresso & coffee drinks, artisan teas including matcha, black, rooibos, and a selection of loose-leaf, smoothies, made-to-order grilled sandwiches, and homemade breakfast and pastry items.
Better Buzz Coffee's modern, yet cozy atmosphere and friendly staff make it an ideal place for those looking to relax, lingering over a coffee, and have a conversation with friends.
Location: 92103, 801 University Ave.
2. The Grounds Bean Bar
If you're looking for a coffee place you can proudly display on your Instagram stories, look no further.
With lovely aesthetics (I'm talking about tropical wallpapers, caged lamps, and shell chandeliers), cool mixing and matching décor, great music, high-quality coffee, and custom-made beverages (a must-try drink is the Tumeric Latte, mixed with turmeric, honey, vanilla, coconut oil, ginger, and milk), The Grounds Bean Bar is a lovely place to study, have a coffee break, or chill with friends.
Location: 92109, 1571 La Playa Ave.
3. Holsem Coffee
This place is all about the next generation of coffee brewing and preparation and has a very unique menu of offerings (we're talking about coffee selections you've never seen or heard of before).
Everything is made from scratch with the highest quality and purest ingredients available. Fairtrade and ethical coffee sourcing, no preservatives, colors, or additives, and 3rd wave brew methods are only some of Holsem Coffee's brand values.
If you're looking to broaden your (coffee) horizons, and taste some incredible food and desserts, wait no more.
Location: 92104, 2911 University Ave.
4. Heartwork Coffee Bar
This family-run business might be lesser-known, but it's a true coffee house gem.
Simplicity, great baked goods, a selection of coffees from around the world, outstanding service, and extra helpful baristas are only some of the things that make this place a must-visit.
In Heartwork Coffee Bar's, modern industrial space, you'll try one of the world's best coffee, as the staff cares deeply about quality and do their best to make you feel appreciated. If you want to support a local business and have a great coffee experience at the same time, check it out.
Location: 92103, 3993 Goldfinch St.
5. Bird Rock Coffee Roasters
This one-story house, revamped into a quaint coffee shop has a variety of great choices for food and coffee.
Way better than the big chain coffee shops, it has a relaxing atmosphere, an outdoor seating that feels like a cozy backyard, reasonable prices, and mouth-watering pastry. It's a great coffee stop for reading, relaxing, and having cozy conversations with friends.
Location: 92101, 2295 Kettner Blvd.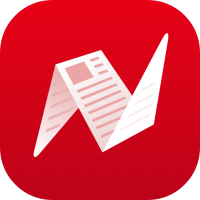 This is original content from NewsBreak's Creator Program. Join today to publish and share your own content.