If you're looking to take a cultural trip around San Diego, CA, you'll be glad to know that the city has numerous interesting museums that take pride in both educating and entertaining the public.
Whether you're a lover of art or a history geek, San Diego has something for everyone. Read on for a list of must-visit museums in the city.
#1. USS Midway Museum
Your cultural trip to San Diego just won't be complete if you don't visit the longest-serving aircraft carrier, the USS Midway, now a museum located in downtown San Diego.
It used to be America's longest-serving aircraft carrier of the 20th century, and now offers activities for all ages and tastes, including flight simulators, climb-in aircraft, ejection seats, cockpits, and more. It also has over 60 carefully restored exhibit areas from engine rooms to flight decks, guaranteed to take you on a unique and entertaining warship journey.
#2. San Diego Natural History Museum
Located in Balboa Park, the San Diego Natural History Museum was founded in 1874, making it Southern California's oldest scientific institution. Its mission is environmental education for everyone.
The museum welcomes nearly 400,000 people into it each year and that's for a reason - it houses four floors of exhibition space and approximately 9 million specimens in its research collection. Additionally, it features a giant-screen 3D theater showing films with a focus on the natural world.
It is as much of an interesting place for children as it is for adults.
#3. San Diego Museum of Art
If you love art, you'll fall in love with San Diego's Museum of Art, located in Balboa Park. It is the most visited art museum in the region, featuring a collection of fascinating art, from Italian Renaissance and baroque pieces to contemporary paintings.
It also regularly hosts major exhibitions from around the world and offers numerous cultural and educational programs for children and adults.
Featuring, among others, works by Monet, Renoir, and Van Gogh, San Diego's Museum of Art is guaranteed to offer you a unique and rich cultural experience.
#4. San Diego Chinese Historical Museum
Learning about your own history and culture is fun, but how about diving deep into another, completely different culture? If that sounds interesting, you should explore San Diego Chinese Historical Museum.
It was originally a historic Chinese church that was relocated and revived as a museum and it's currently one of the few museums of Chinese culture in San Diego. It features a permanent collection and exhibitions of Chinese art and history and an award-winning garden with beautiful koi fishes.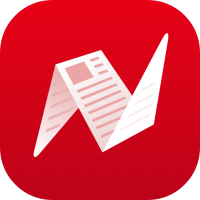 This is original content from NewsBreak's Creator Program. Join today to publish and share your own content.