Stephen Harmon, a 34-year old Californian church member lost his battle with COVID-19, after fighting for a month.
Harmon was a congregant of Hillsong Church and a very vocal anti-vaccine denier. He repeatedly made light of vaccine compliance efforts, posted jokes about COVID-19, and made memes about trusting his faith over Dr. Anthony Fauci.
Last month, Harmon posted the following tweet:
"If you're having email problems, I feel bad for you, son. I got 99 problems, but a vax ain't one!"
However, he ended up contracting the virus, and in his final tweet on July 21, just before he was intubated, he asked his supporters to pray for him, writing: "Don't know when i'll wake up, please pray."
Brian Houston, the president of Hillsong Church, announced on Instagram:
"Stephen was just a young man in his early 30's. He was a graduate from Hillsong College and a vital part of our church in California. He was one of the most generous people I know and he had so much in front of him. He would always turn up to our grandkids soccer games and he will be missed by so many. RIP."
However, Houston went on to ensure the public that "Stephen's thoughts on vaccines were his own" and that "they do not represent the views and thoughts of Hillsong Church".
This isn't the first time a vaccine denier contracts the virus, resulting in their death. Considering that California experiences a spike in COVID-19 infections, led by the highly transmissible delta variant, with the majority of cases being among unvaccinated people, health officials pleaded for the public to get the vaccine.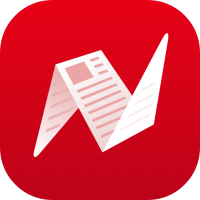 This is original content from NewsBreak's Creator Program. Join today to publish and share your own content.