From award-winning actors and exceptional musicians to world-renowned authors, San Diego used to be home to many celebrities. Today, most of them have moved to other cities to pursue their careers whereas some others have passed away.
Here's a list of famous people you didn't know used to call San Diego home.
#1. Cameron Diaz
Cameron Diaz needs no introduction. The talented actress, producer, and former model was born in San Diego on August 30, 1972, but later her family moved to Long Beach where they raised Diaz and her elder sister.
Since then, she has starred in many films but is best known for "There's Something About Mary", "The Holiday", and for voicing Princess Fiona in the animated "Shrek" franchise.
#2. Dr. Seuss
Theodor Seuss Geisel, better known by his pen name Dr. Seuss, was a writer and cartoonist who published over 60 books
Although he was born in Springfield, Massachusetts, he moved to La Jolla, a seaside neighborhood within the city of San Diego after World War II, and remained there until his death in 1991.
In 1995, four years after his death, the Library Building of San Diego's University was renamed Geisel Library in honor of Geisel and his wife for the generous contributions that they made to the library.
#3. Adam Brody
This famous actor, best known for his role as Seth Cohen on "The O.C.," was born and raised in San Diego, California, where he spent most of his time surfing.
At the age of nineteen, he dropped out of the community college he attended and moved to Hollywood in order to pursue acting.
#4. Holly Marie Combs
Actress Holly Marie Combs, who became widely known after starring in the television series Charmed, as Piper Halliwell, was born in San Diego, California on December 3, 1973.
She reportedly lived in many different homes near the beach in San Diego with her mother, who attempted to pursue an acting career. When she turned seven though, she and her mother moved to New York City.
#5. Nick Cannon
Nick Cannon is a comedian, rapper, and television presenter, best known for hosting "America's Got Talent" from 2009 to 2016. He was born in San Diego in 1980 and grew up in Lincoln Park's Bay Vista Housing Projects.
He was also was married to American singer Mariah Carey from 2008 to 2016.
#6. Frank Zappa
A true musical legend, Frank Zappa was an American musician and singer-songwriter. Few people know that when Zappa was 13-years-old his family moved to San Diego and remained there for a few years.
The years he spent in San Diego, however, were a pivotal time in his musical evolution. He reportedly bought his first record player at Valley Music in El Cajon and soon began buying used records in a retail vinyl record nook at the Maryland Hotel.
His time in San Diego was also when he joined his first band at Mission Bay High School as a drummer.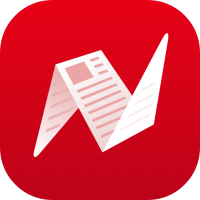 This is original content from NewsBreak's Creator Program. Join today to publish and share your own content.