There's an alarming spike in COVID-19 cases in San Diego, proving that our fight with the pandemic is far from over. In the past seven days, 3,465 COVID-19 cases have been recorded in San Diego, bringing the region's total to 288,681 cases.
The San Diego County Health and Human Services Agency reported 711 new cases of coronavirus on Thursday, which was the highest daily case total since Feb. 19. This spike in cases is mainly due to the delta variant, which comprises more than 80% of new cases nationwide and has been detected in more than 90 countries.
In other words, over the past week, the county has averaged 426 new cases and 0.1 new deaths per day, whereas the true number of people infected with COVID-19 is likely much higher than official tallies.
The rise in cases and hospitalizations is occurring primarily in San Diegans who are not vaccinated. Dr. Wilma Wooten, county public health officer, stated:
"The best protection we have against COVID-19 is getting vaccinated. The vaccines are extremely effective at preventing serious illness from COVID-19. If you have not gotten immunized, do it now."
She also mentioned that the spike in COVID-19 reported cases was something expected and shouldn't be considered as proof that the vaccine is not working. The vaccine's role isn't to prevent people from getting infected with COVID-19, but rather to keep them from being hospitalized - or dying.
It's clear that more San Diegans need to get fully vaccinated if we're to defeat this pandemic.
More vaccination information can be found coronavirus-sd.com/vaccine.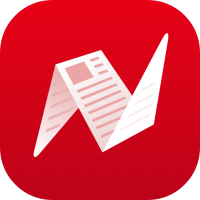 This is original content from NewsBreak's Creator Program. Join today to publish and share your own content.