22-year-old former nursing student John T. Earnest avoided the death penalty by submitting a plea agreement, regarding the 2019 synagogue shooting, that was accepted by the San Diego Superior Court.
On April 27, 2019, Earnest fired an assault rifle inside the Chabad of Poway synagogue filled with worshipers, killing one woman and injuring three others, including a rabbi and an 8-year-old girl.
The attack took place on the last day of the Jewish Passover holiday and the motive behind was, as Earnest declared, his "hatred for Jews." Before the attack, he had posted a manifesto, where had written things like "As an individual, I can only kill so many Jews", "Every Jew plays his part to enslave the other races" and "Every Jew is responsible for the meticulously planned genocide of the European race."
After fleeing the scene, Earnest phoned 9-1-1 and reported the shooting. He was apprehended in his car approximately two miles from the synagogue by a San Diego police officer.
The San Diego County district attorney's office said John T. Earnest agreed to serve the rest of his life in state prison without the possibility of parole. Additionally, the district attorney's office released the following statement regarding the decision to accept Earnest's plea:
"While we reserved the option of trying this as a death penalty case, life in prison without the possibility of parole for the defendant is an appropriate resolution to this violent hate crime, and we hope it brings a measure of justice and closure to the victims, their families, friends and the wider community. This plea ensures the defendant is held accountable for his crimes under California state law."
Earnest also faces more than a hundred federal charges and hate crime charges in connection to the shooting.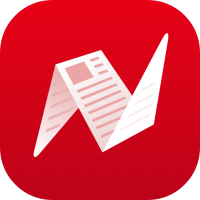 This is original content from NewsBreak's Creator Program. Join today to publish and share your own content.