San Diego is one of the best places to eat and undeniably deserves its place in the list of the top 15 cities in the U.S with the best food. It is a melting pot of different cultures and cuisines and has a great variety of iconic foods to offer.
But, with such a variety of foods and flavors, choosing a place and a dish to eat can easily turn into a challenge. What follows is a list of the top 5 foods you must try if you're planning on visiting the colorful city of San Diego.
A visit to San Diego would never be complete without enjoying the following iconic dishes.
#1. California Burritos
Although California Burritos can be found all over Southern California, they are actually a San Diego creation. And they are arguably one of the most beloved dishes by San Diegans. A classic California Burrito comes stuffed with french fries, guacamole, carne asada, cheese, sour cream, and plenty of other ingredients that can be added to the mix - but you can find vegetarian versions as well.
The California burrito originated from a 'berto's taco shop and has now become so popular that you can find it almost everywhere in San Diego - taco shops, restaurants, even bars. Two must-try popular local favorites are Taco Surf PB and Lucha Libre.
#2. Hodad's Cheeseburger
If you have a soft spot for burgers (and who doesn't?) you have to visit Hodad's. A San Diego favorite since 1969, this small chain of hamburger restaurants offers some of the best burgers in the world.
Their fresh ingredients, huge portions, great service, and friendly staff are only some of the things that make Hodad's so special.
Hodad's burgers are famous for their bacon, so whatever you order, make sure it has some bacon in it. Add some fries and a couple of onion rings, and you'll find yourself in culinary heaven.
#3. Pot Pies
Pot pies are the ultimate comfort food and a must-try dish if you find yourself wandering around in San Diego.
A basic pot pie consists of a pie crust, poultry or meat, vegetables, and gravy, but you can find plenty of variations, both meat-based and veggie-based.
There are two local places you should definitely visit that offer pot pies as breakfast or lunch. The first is San Diego Chicken Pie Shop, which is famous for its delicious potpies stuffed with chicken and turkey. A second great choice is The Pop Pie Co, which, besides its meat-based pies, offers some incredibly tasty vegetarian pot pies as well.
#4. Baked Bear's Ice Cream Sandwich
The Baked Bear is an ice cream sandwich shop that was founded by two childhood friends, who decided to leave their careers and follow their true passion: creating incredible sweets.
If you have a sweet tooth, this is your place. Their monstrous ice cream sandwiches, which are held together by fresh-baked cookies and brownies have won the hearts of locals and are bound to win yours too.
They offer over a dozen original-recipe cookies and ice cream flavors, and you have the chance to customize your base (cookies, brownies, or donuts), your ice cream flavor, and your toppings.
#5. Acai Bowls
Acai bowls make a great -and incredibly healthy- breakfast, brunch, and even a nutritious snack to have while you are at the beach.
If you haven't had one before, they're like smoothie bowls, made from acai berry, and topped with fruits, nuts, granola, coconut flakes, and chocolate chips.
They're pretty popular in San Diego, so they can be found pretty much anywhere, but a place that stands out is Northside Shack.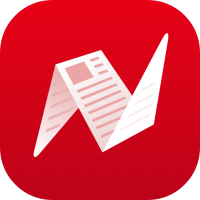 This is original content from NewsBreak's Creator Program. Join today to publish and share your own content.