If you have an affinity for the paranormal, you'd love to know that San Diego is home to some bone-chilling attractions, each with its own story and rumors of paranormal activity.
Whether you have a thing for Victorian mansions and historical attractions or simply love coming face to face with the unexpected, the following four spooky places are definitely worth your visit.
#1. The Whaley House
Built in1857 and located in Old Town, the Whaley House has actually been named as "the most haunted house in America". For starters, the property was the site of one of the town's most famous public executions – that of the hanging of the infamous thief Yankee Jim Robinson.
In 1855, Thomas Whaley (hence the name) purchased the land and began constructing his future family home. After moving in though, tragedy quickly hit his family: his young son Thomas died of scarlet fever inside the house at 18 months old. Then, a fire raged within the house, destroying the general store within it, whereas, a couple of years later, Violet, his youngest daughter, took her own life after being betrayed by her husband.
The house has frequently been cited as haunted, based on visitors' reports of hearing strange noises or witnessing strange sights.
#2. Hotel del Coronado
Hotel del Coronado is a historic beachfront hotel just across the San Diego Bay. It opened in 1888, being the single largest resort hotel in the world at the time...and is believed to be haunted by Kate Morgan, a young woman who checked into the hotel in 1892 – and never checked out, taking her own life in her third-floor guestroom.
Since then, numerous visitors have reported experiencing weird events in that guestroom, like flickering lights, and doors that randomly open and close, as well as inexplicable scents and sounds, like random footsteps and voices.
Maybe Kate Morgan's ghost still remains at the hotel...
#3. The Davis-Horton House
Formally known as the William Heath Davis House, this historic 164-year-old Victorian home, brought and assembled in 1850 by William Heath Davis, is the oldest in downtown San Diego.
The Davis-Horton House lived through many different eras in its existence and served as a private residency, a hospital, and even as an officer's barracks. Various people from all walks of life passed through its doors, but it is believed to be haunted by the patients who passed throughout its ten years serving as a hospital.
Strange occurrences have been reported- from apparitions of those who lost their lives on the property to cat sounds and lights flickering.
#4. The Old Point Loma Lighthouse
Beginning in 1855, the Old Point Loma lighthouse guided ships entering San Diego Bay for almost 40 years until a better location was discovered. Today, it is believed that the spirit of Spanish explorer Juan Rodriguez Cabrillo lives there, keeping watch.
Others believe that the lighthouse's final keeper Captain Robert Decatur Israel is the one haunting it.
Many people who have visited the lighthouse have described experiencing various bizarre things, from hearing loud footsteps and demonic moans coming from the bedrooms to seeing disturbing apparitions.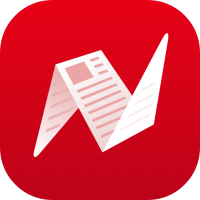 This is original content from NewsBreak's Creator Program. Join today to publish and share your own content.