Father Joe Carroll, a catholic priest who devoted more than 40 years of his life to end homelessness, passed away in the early hours of July 1, at age 80, after a long battle with diabetes.
Being known as the "Hustler Priest", he became a catholic icon of the Southern California region, managing to raise millions for homeless people over the course of four decades.
In the early 1980s, Father Joe took a small charity that handed out peanut butter sandwiches downtown and turned it into an assistance network for the poor. Now called Father Joe's Villages, it provides housing, food, health care, education, vocational training, and other services to thousands of people every year.
Bishop Robert W. McElroy of San Diego stated:
"The housing network of Father Joe's Villages is a testimony to his life's work. But an even deeper testimony lies in the fact that Father Joe taught so many of us in San Diego to see the homeless as truly our neighbors, equal in dignity and children of the one God who is Father of us all. In this deeply pastoral ministry, Father Joe Carroll stands distinguished in our county and in our nation."
According to the San Diego Union Tribute, Father Joe was the fourth of eight children, born to Irish-Catholic immigrant parents. His father was a labor worker while his mother made ends meet by cleaning offices. Arguably, money in their family was tight, which is one of the reasons that made Father Joe dedicate his life to helping the poor.
He moved to Southern California in 1963 and was ordained to the priesthood for the Diocese of San Diego on June 28, 1974, by Bishop Leo T. Maher, devoting the next eight years of his life to parish work.
At the time, he traveled the country researching homeless service providers but found none that inspired him. Thus, he created his own approach to providing services to homeless people, by becoming a director for the St. Vincent de Paul Center, which later would grow into Father Joe's Villages. The CatholicNews reports that the organization has served more than 60,000 people in the past decade.
Father Joe Carroll selflessly and tirelessly served our community for more than 40 decades, becoming a Catholic icon in San Diego and beyond. Deacon Jim Vargas, president, and CEO of Father Joe's Villages, stated, after Father Joe's death.
"Though I am personally saddened at Father Joe Carroll's passing, I fondly remember the stories and laughs that we shared, and his legacy will live on in all that we do."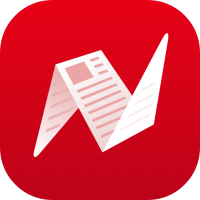 This is original content from NewsBreak's Creator Program. Join today to publish and share your own content.