Photo by Tommy Milanese from Pexels
Recently, my boyfriend and I moved to Maryland from Kentucky. We're both from the east coast originally, but neither of us is from Maryland.
Anyway, onto the story.
One of my friends brought a gift to our housewarming party. It was a fantastic gift. I didn't think anything of it until he said it was from one of his relatives who is a consultant for the brand.
If you know anything about MLMs, the word "consultant" is a big red flag.
I jokingly asked him if it was a pyramid scheme and he denied it. He said his relative was making good money as a consultant.
I can't say I'm completely against multi-level marketing.
If you've used referral links before and then the people you referred used their own referral links and you got a cut, you've got a small taste of MLM life, and there's nothing wrong with that.
However, when those MLMs force sellers to buy hundreds of dollars worth of products to sell and they never manage to re-sell them, that's where the problems start. The MLM in question isn't a pyramid scheme, but it still causes plenty of damage.
I looked up this particular brand and found a blog post detailing a woman's financial and marital ruin, which I promptly sent to my friend so he could keep an eye out.
I won't be naming the brand, as they are an MLM and I don't want to encourage buying from them, but they are operating legally.
I also don't want to be sued. :)
MLM products can be nice
I am very happy with the gift I received. It's a product I use every single day and it has made my living room a far more pleasant place to work in.
As far as housewarming gifts go, this one is awesome.
However, I will not be purchasing any refills. I do not want to support a company that has ruined even one woman's finances and marriage.
If the same friend wants to gift me refills for said gift, I will happily take them, but I will not monetarily support the company.
MLMs are known to prey on women in difficult situations
MLMs (and pyramid schemes) frequently market themselves as careers mothers can do from home so they can spend more time with their kids.
Many MLMs take advantage of difficult situations mothers and single women find themselves in and profit.
You'll hear the term "girl boss" frequently.
If you search "MLMs target moms" on Google, you'll get over 486,000 search results in less than a second. If you've ever received a Facebook message about a new product or product party, I'm willing to bet it was from a woman.
My friend's relative is a woman, too.
But people make good money in MLMs!
They can. If you get in early enough, your referrals and the referrals of your referrals can be worth thousands of dollars.
Most people don't get in early.
Consultants also see their sales and think they're doing well without calculating how much money they've spent on their inventory.
Some people do make good money, and I'm rooting for them. It works well as a side hustle for some people. I can't say I recommend it, but I can see the appeal.
This whole piece isn't a dig at the lovely present I received or the lovely people it came from. I love them, and their gift.
I'm writing this article so recipients of such presents know the background behind them and can decide whether to purchase more products from the company in the future, even if they really liked the product.
You aren't a bad person for enjoying an MLM product. It happens. But if you go and purposely purchase more products from MLMs after knowing they destroy lives…
… the ball is in your court on that one.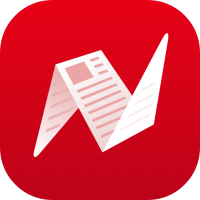 This is original content from NewsBreak's Creator Program. Join today to publish and share your own content.