Last week, my boyfriend and I met up with some friends for brunch at the Iron Rooster - Locust Point in Baltimore. My boyfriend has been wanting to go there since we moved here, but we wanted it to mark a special occasion. Three of our friends coming down from New Jersey was certainly a fun weekend, and we wanted them to try it out with us.
The restaurant itself is right next to a parking garage. We didn't have to pay for parking on Sunday, which was really nice. The restaurant itself is very spacious and has plenty of seating. As a party of five, we were seated next to some of the other big tables towards the back.
The menu itself is very large. We all ended up getting very different things, minus the two people who both got the chicken and waffles ($16.25). They thought the chicken was incredible and the gravy was very rich. Neither of them cared too much about the waffles, as they were pretty bland.
One of our other friends got the chili omelet ($13.95). He managed to finish most of it and said it was very good. It looks more like chili than an omelet, but there is an omelet under all that sauce and cheese!
Another person got the short stack of pancakes with whipped cream and turkey bacon ($13.95). She was shocked at the number of pancakes and wasn't able to finish, but made it about halfway through. The turkey bacon was yummy.
I ended up ordering the Classic Benny ($13.95). I was disappointed that my eggs were basically boiled instead of poached. You can very clearly see how hard they are in the image above. It was a real bummer. The ham, English muffins, hollandaise sauce, and potatoes were all delicious, but the egg is pretty much the most important part, so I was a bit upset.
Iron Rooster has a cool hidden tidbit on their menu. If you show your waiter that you follow Iron Rooster on social media, you get a free mason jar of bacon. Our jar turned out to be a plate, but we got five pieces of bacon! We were thrilled. Only one of us decided to try the following thing, but I bet we could've all gotten extra bacon if we decided to do it. It didn't say a table limit or anything on the menu.
Overall, we had an enjoyable breakfast. The restaurant atmosphere was pleasant, we had good food and good company, and the staff was super nice. Plus our friends decided to treat everyone to breakfast, so all and all my boyfriend and I really had a great time at Iron Rooster. We'll be back to try out more of their menu.
Iron Rooster has locations in Annapolis, Canton, Hunt Valley, and Locust Point. To view each location's hours, you can look on their website menu here. Happy brunching!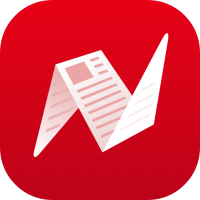 This is original content from NewsBreak's Creator Program. Join today to publish and share your own content.