Bambao is an Asian Fusion restaurant located in the heart of Baltimore, Maryland. We happened across their restaurant while walking around Baltimore near the harbor. We were hungry for dinner and the smell wafting out their front door was all the prompting we needed to go in and spend some money.
When you go in, the restaurant seems quite small. There are only a couple of tables and a counter with bar stools to sit at. However, they have a large upstairs space that is absolutely beautiful. There was a couple of people seated outside the restaurant downstairs, but no one had ventured upstairs so we had the space all to ourselves.
However, you need to pick up your order downstairs first. We all lined up and ordered our respective meals. I decided on the spring rolls (5 for $4.50) and the shrimp and pork dumplings (5 for $6.50). I also got a can of Coke for $2.00. I thought that was a lot of food for quite an affordable price.
My friends ordered large meals after me, and we all waited about fifteen minutes for our food. From what we could see, there were three people working in the kitchen. They were very efficient, as there were three people in line ahead of us and we got our orders super quickly.
Interestingly, nearly all our food came covered in carrot strings. They were fresh and crunchy, but I didn't think they added anything to the dishes. The spring rolls were very crunchy and yummy, but a little bland. Don't get me wrong, I would order them again, but they didn't contain a lot of vegetables. The vegetables appeared to be clear-colored and there were maybe two or three different types of whatever it was in there. It was good. They're your reliable spring rolls.
I did not like the sauce that came with them; it was a bit too bitter for my taste.
The dumplings were fantastic. The pork and shrimp matched perfectly, and the dough was thin and crispy. Again, I didn't like the sauce; I think it was the same sauce. I borrowed a sauce from my boyfriend who got a bao bun, and it was much better and sweeter.
The bao bun I sampled was delicious. The meat was a bit fatty, but once the fat was removed it really was outstanding. They are great cooks here. I also got to try the popcorn chicken my boyfriend ordered, and it was pretty good. We found it surprising that they used dark meat chicken for the popcorn chicken, much to the dismay of my boyfriend. I was happy to see it, though!
Final thoughts
Bambao is very tasty and incredibly affordable Asian fusion. I highly recommend you pay them a visit in Baltimore Harbor's East neighborhood. They are open Sunday - Thursday from 11 AM - 9 PM and Friday - Saturday from 11 AM - 10 PM. If you become a regular, you can earn rewards points on your orders for next time!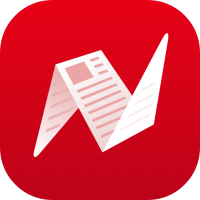 This is original content from NewsBreak's Creator Program. Join today to publish and share your own content.