I went to Medieval Times as a child nearly two decades ago. I remember it being a blast and there were men on horses fighting, but I didn't remember much of the details. My boyfriend, on the other hand, has gone to Medieval Times multiple times within the last five years, specifically with his college buddies. He decided to treat me to a ticket and off we went!
We ended up going to the Baltimore Castle, located in Hanover, Maryland. It's actually in a shopping mall! The lines were insane, even with tickets. We needed to wait in a line to get our seat assignments, and then a separate line to get our crowns matching the color of our assigned section.
The full experience
Medieval Times is dinner with a show. The whole premise is that there are knights competing for their queen's approval to become the true knight of the kingdom. In previous shows, it was a king, but they've decided to add a woman to the show, which is nice. There is one other woman, but all the knights are men.
The customers with tickets act as nobles who are there to cheer on their territory's respective knight. It's a lot of fun cheering with your section.
About thirty minutes into the show, you are served your meal. Each part of the meal comes separately to drag out the experience a bit. First, you are given your drink, which will be Pepsi, lemonade, or water. Alcohol costs extra.
You'll then get your tomato soup and one piece of garlic bread. My boyfriend raves about the soup at Medieval Times, but it tastes like Campbell's basil tomato soup to me.
For the main course, we each received half a chicken, potatoes, and corn-on-the-cob. It's important to note that even during a pandemic, you are not given silverware. You get wet wipes and are expected to eat with your hands. You really have to get into that chicken! Everyone receives the same meal, unless you opt for the vegetarian option or have allergies.
The corn wasn't very good, but the potatoes were great and the chicken was amazing. It sounds dumb, but the chicken is better than most restaurant chicken I've had. I want to go back just for the chicken. Considering Medieval Times has to serve hundreds of chickens a day, they've really nailed how to cook whole chickens.
The dessert sometimes changes. It's usually pound cake, but it was an ice cream that wasn't really ice cream on the night we went. I think it was sorbet or something. It was not good, in my opinion. The boyfriend didn't mind it, but he missed the pound cake.
While we ate, we watched the knights fight with swords and lances, perform tricks on horses, and saw sparks flying during the fights. It was very exciting. Obviously, it's a bit corny and the show is nearly identical every time you go, but it's a fun experience. There had to be hundreds of kids there and from the happy screams, everyone was having a great time.
If you want to go to Medieval Times, you can view ticket prices in your city here. I highly recommend you go, even if you don't have kids. We had a really fun date night, and it was great to cheer on our knight with the crowd. If you're in a bad mood, this experience is sure to bring you some joy.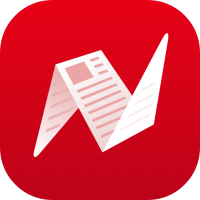 This is original content from NewsBreak's Creator Program. Join today to publish and share your own content.