As my boyfriend and I recently moved to Maryland, we've been slowly trying out all sorts of local restaurants. Neither of us had ever had Peruvian food before, so Miski piqued our interest and we decided to stop in for dinner. I promise one of us got chicken.
They were quite busy. We had to let four different groups go ahead of us while we read the menu. All those people must have been regulars because they knew exactly what they wanted right off the bat, and it took us nearly fifteen minutes to decide from the vast amount of options. The menu is a little intense; I suggest viewing the menu on their website before coming in or you'll be in the way.
I actually decided to go for the Shrimp tacos instead of chicken. They cost me $10.95 for two tacos. I was impressed that the avocado cream came included, as I always have to pay extra for avocado on my tacos. Not at Miski! They already had points in my book for this before I even tried the tacos, which were very good.
The amount of food I got for $10.95 was amazing to me. These were not small tacos, and they were absolutely packed with shrimp. I noticed the shrimp was cut up, which made me think they wouldn't have very much shrimp in the tacos, but I was wrong; they were packed! The avocado cream and sour cream paired perfectly with the lettuce, tomatoes, and shrimp. There was also cheese on top.
The tacos aren't out of this world or anything, but they are solid yummy tacos. They're a bit spicy, too!
I was very happy with my order and the amount of money I spent on it. I was impressed they double-wrapped the tacos so the ingredients wouldn't fall out of a soggy taco, so really they get a lot of points in my book for that, too.
My boyfriend got Churrasco de Pollo with red potatoes and fried rice ($13.25). He was given an insane amount of food, and even with me helping, we had to box it up to bring home. The chicken was delicious and seasoned well, the potatoes were nice and soft, and the fried rice was almost on par with a Chinese restaurant, which is saying something.
My boyfriend had no complaints, and neither did I. We did get pretty messy eating all our food, but luckily there's a napkin station on the left wall if you need more supplies. You don't have to go ask at the staff counter, which I thought was a nice touch. Easier for them too, I'm sure!
The restaurant itself is very large and the tables are well-spaced. We felt very safe eating here and we were able to socially distanced multiple tables away from the nearest group. There were two other groups seated when we left, but at least ten different groups picked up takeout while we were eating. Miski is a really busy place, but the service is very quick.
Go pay them a visit!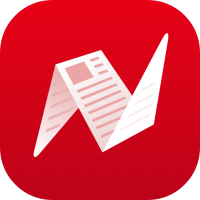 This is original content from NewsBreak's Creator Program. Join today to publish and share your own content.