After a breakup, I joined OkCupid and Tinder to look for a new boyfriend. I had plenty of conversations with other singles, but those conversations never turned into dates. I grew tired of talking and quit using dating apps for the next eight months until I was inspired to open them yet again.
This time was different. I acted differently, and my date did as well. Because of our actions, we had a successful first date, have been dating for over three years, and we live together with our cat.
These are my takeaways of what we both did right when dating online.
We were honest in our "about me" blurbs
I decided to re-write my blurb when I picked up OkCupid again. I was incredibly honest. I talked about my interests and what new hobbies I wanted to pursue. I stated what I was working on but wasn't very good at. I made a list of what I was looking for in a relationship, and what my dealbreakers were.
My boyfriend's blurb was much simpler. He had written all the good stuff about himself and had no dealbreakers listed, which works if you're legitimately easygoing like he is.
Be honest in your blurb. If you're easygoing, great. If you aren't, say why and what you expect. Don't call yourself difficult or crazy; you're trying to find someone to love you. Besides, it isn't true.
He set a date in under a week
Often on dating apps, you talk with someone so much that you run out of introductory topics to discuss if you ever meet up in person. My boyfriend avoided this by asking me out after a week of chatting to make sure we still had some unknowns to discuss in person.
He also suggested I pick the restaurant, and when I pushed back on the time he offered, he was willing to accommodate me. Be aware of safety concerns and be willing to work with your date to pick a public location for a day outing, not a night one. It may very well get you more dates.
I would've turned him down if he couldn't reschedule the night date to an afternoon one. We ended up going out to lunch and then dinner together, anyway.
It won't be perfect right off the bat
I wasn't sure if I liked my boyfriend for the first month. He was quirky, and I hadn't dated many people. I needed a little time to figure out if he was a good fit or not. Give yourself time to get to know the person. It's very hard to judge from just one or two dates.
If they pass the first date "vibe check", chances are they're worth getting to know. In our case, we've had a very strong relationship for over 3 years. If I went with my gut and declared him too quirky (and short) after the first date, we would never be as happy as we are right now.
If the person is nice enough and feels like a potential match, give yourself some time to get to know them. One date isn't nearly enough time.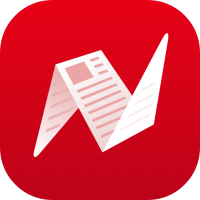 This is original content from NewsBreak's Creator Program. Join today to publish and share your own content.