I've heard "a cheeky Nando's" mentioned frequently by British YouTubers. I never realized that we also had Nando's Peri-Peri here in the United States until my boyfriend and I stumbled across one in Towson, Maryland. As we had both heard it praised over and over for years, we were very excited to try it out.
The chain serves South African flame-grilled Peri-Peri chicken. It's delicious!
The restaurant itself is beautiful, very vibrant, and huge. When you go inside, you place your order at the counter and seat yourself. They'll ask for your chosen table's number and then bring you your food when it's ready. For our food, it took about fifteen minutes to prepare. When we arrived, we saw a few people picking up takeout, but no one was seated. By the time we left the restaurant had started to fill up with the dinner crowd, maybe ten people.
Nando's menu is huge, but they're known for their chicken. I was impressed that you could order chicken by part. You could order 1/2 a chicken, chicken breast, legs, thighs, wings, or livers. I decided to order two chicken legs at the lemon and herb spice level, and one side of coleslaw ($13.99).
My boyfriend ordered the flame-grilled chicken breast at the "hot" spice level, with a side of peri chips/fries ($13.59). We both also got soft drinks which were $2.99 each. Considering you have access to the soda machine yourself for refills, you might as well split a drink if you're going with a friend, family member, or partner.
We were both very pleased with our meals. My boyfriend went over to the (free) sauce counter and grabbed us one of each of Nando's five different sauces to try with the fries. We liked the second mildest best. The chicken was succulent and lean. I love dark meat, and I was very happy with the size of the chicken legs I received. My boyfriend was happy with his chicken breast and thought the seasoning was great.
The fries were yummy but traditional. They were your run-of-the-mill restaurant fries, but a little spicy due to the peri-peri spices. For the prices, we got a ton of food here. We are excited to bring the family here when they visit us in our new apartment. We don't have many Nando's up where we're from!
Overall, this is a great place to eat. The restaurant space is huge and clean, which are both great for social distancing if you're willing to eat in a restaurant at this time. The staff is nice and our orders were out in no time at all. The chicken was delicious and felt pretty healthy. My coleslaw was amazing, not too rich, but still creamy. I felt like I was eating a salad rather than a glob of fat, which I appreciated. Nando's does chicken (and coleslaw) right! Pay them a visit!
You can find your nearest Nando's Peri-Peri on their website, here.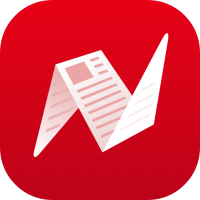 This is original content from NewsBreak's Creator Program. Join today to publish and share your own content.