We recently had the opportunity to eat at Suya Spot in Owings Mills, MD. My boyfriend and I had never had Nigerian food previously, so we weren't sure what to expect. We thought it would likely be spicy, and we were definitely right in that regard!
Suya Spot is a beautiful restaurant. There are paintings and figurines adorning the walls, and lots of artwork to admire while you wait for your food. The music is fantastic. We suspect they occasionally have live events too, as we passed by one day when there appeared to be some sort of performance going on.
On the night we went, there was only one group sitting down to eat and about ten people picked up takeout while we waited for our food. We had actually planned to stay and eat in the restaurant, but our food was given to us as takeout so we left after we received it and brought it back to our apartment. The wait was around twenty minutes.
I decided to order the Shrimp Suya with Jollof Rice ($16.99). The food was seasoned very heavily and was delicious. The seasonings paired perfectly with the shrimp, but I had a hard time finishing my food because it was so spicy. I would say I have a medium-low spice tolerance, so this was very intense for me. I finished all my shrimp but didn't eat many of the onions that came with it.
The jollof rice was also heavily seasoned, but not as spicy. I thought it was a bit dry. I didn't enjoy it very much, but my boyfriend loved it and ate most of it.
My boyfriend ordered the Beef Suya ($13.99). His was also very spicy, and he has a high spice tolerance. He thought it was bearable. The meat was very good, but it was a bit fatty which neither of us liked. We avoided the fatty parts as best we could. The vegetables were crunchy and fresh.
I think my shrimp suya was the better dish overall. The beef was a little dry, but the shrimp were succulent and are to this day one of the best ways I've had shrimp prepared. I'm excited to have them again.
This is a great restaurant to try out. The staff is very kind and this seems to be a very popular place. We only tried food from the grill menu, but the restaurant also serves as a steakhouse if you're in the mood for a heartier dinner. I highly recommend trying Suya Spot out!
They are open Monday from 4 PM - 10 PM, Tuesday - Thursday 11 AM - 11 PM, Friday - Saturday 11 AM - 2 AM, and Sunday from 1 PM to 10 PM. They have specific times for the last orders of the day and when the grill closes, so make sure you check those times out on their website if you plan to go close to closing time.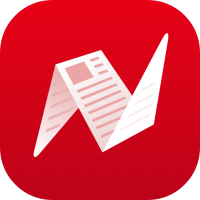 This is original content from NewsBreak's Creator Program. Join today to publish and share your own content.