Already, I have mixed feelings about writing this review. My boyfriend and I went to Maria's to have a fancy date night and we were very excited. The restaurant was quiet and peaceful, but we could hear some activity in the designated party rooms upstairs. We weren't concerned, as we were seated in a quiet room with other couples and families.
Our Order and Prices
Our waitress was very nice and we ordered our appetizers quickly. My boyfriend got the dip sampler ($10.99) with some extra pita ($1.50), and I got an order of coconut shrimp ($7.99). The dip sampler was delicious and a steal. There were four different types of dip, including hummus and a yogurt-based dip. We thought the presentation and the amount of food we got were amazing. The extra pita was definitely needed, though.
My coconut shrimp were cooked perfectly and I was very pleased with the amount of shrimp I got for the price. I have no complaints. The appetizers alone are worth the trip.
We also ordered a Margherita pizza ($14.99) but didn't think it was amazing, nor did my boyfriend. It is certainly a fancier pizza than you'd order for a casual slice or for a party, but compared to excellent pizzas I've had in the past, I wouldn't order it again. I would stick to the appetizers as Maria's really excels at those, in my opinion.
Our Biggest Regret
We came here for a fun date night. We were all dressed up and having a great time. The restaurant was beautiful and the other guests were talking at a normal volume.
I don't understand why Maria's decided to seat an extremely loud, eight-person party within a yard of our table. They must have been celebrating a special occasion because they were yelling the entire time. Every time they got up to take more photos, they brushed our table.
Maria's has private dining rooms upstairs for special events and large parties. They could have easily seated the party upstairs. Giving the benefit of the doubt, maybe they were out of space. I understand that the party may not have wanted to pay for a special room, but considering how disruptive they were to the entire seating room, they should've been seated elsewhere, or at least spoken to.
We took our pizza as takeout and left as soon as we could. I was very angry, and I still am. They ruined our date night. I'm not exaggerating how noisy this party was. It was extremely disruptive and we couldn't hear ourselves talking over their noise. I'm not blaming the party; they deserved to have a good time. However, it should not have been at the expense of the other guests, and they should've been seated elsewhere.
I doubt the majority of Maria's customers will run into an issue like this, but it really ruined our night. I still think their restaurant is worth a visit if you've never been, but they won't be getting a second visit from us.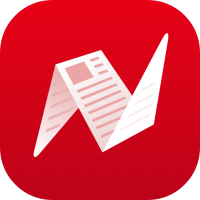 This is original content from NewsBreak's Creator Program. Join today to publish and share your own content.