Spring Meadow Farms wasn't originally on our list to visit. We don't normally visit farms in our spare time. We were in the market for good milkshakes and stumbled across The Bus Stop (see review), which is a milkshake food truck that is parked at Spring Meadow Farms. We soon found out the farm is also home to Char'd Barbecue (review), Tell-Tale Coffee Co. (review), and a bar.
This location has all the makings of a great afternoon, but you can't forget to go home with some plants, seasonal decor, and homemade gifts from Spring Meadow Farms. They have a massive barn on the property filled with all sorts of homemade goodies, tons of produce, a large greenhouse, and plenty of pumpkins and decorative gourds.
When you go into the barn, the first thing you'll notice is dozens of jars of delicious products. From honey to jam and various berry products, they have it all. This is a great place to try out some local food and get plenty of holiday gifts for your family and friends.
They also have quite the hot sauce selection if you're looking to add a new bottle to your collection.
The next stop is their massive greenhouse. My photograph doesn't do it justice; it's about twenty times as big as this small portion I photographed. They have everything from festive flowers to grasses, herbs, vegetable plants, and dried tobacco leaves hanging from the ceiling.
They also have a large section of succulents and cactuses that are incredibly affordable if you know a collector. I haven't seen a succulent section this big in a greenhouse, ever. All the plants we saw appeared to be very healthy.
Outside the barn and next to the greenhouse, you'll find a large tent that has a variety of produce for sale. They have an extensive selection of tomatos, apples, and onions, as well as a few potatoes and different varieties of peppers. This is a great full-time farmer's market to shop at.
Last but certainly not least, Spring Meadow Farms has a huge selection of different types of pumpkins, squashes, and gourds. If you're looking for some pie or carving pumpkins in bulk, this is your place. They also have plenty of mums if you're looking to make some festive fall decorative displays.
Look at these gourds! They are beautiful and unique. This farm really has a great selection of quality fall decorations.
We intend on coming back here to buy some herbs to grow inside during the winter and to get our pumpkins for carving closer to Halloween. These gourds will make an excellent addition to our Halloween decorations!
Spring Meadow Farms really treated us well with their local food trucks, and we had a great time shopping in their barn shop and greenhouse. I cannot recommend stopping by this place enough. It's your one-stop shop for food, fun, and local shopping. They are open every day from 9 AM to 7 PM. Go pay them a visit!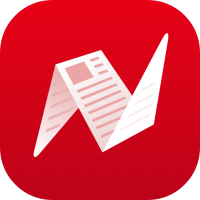 This is original content from NewsBreak's Creator Program. Join today to publish and share your own content.