While visiting The Bus Stop in Upperco, Maryland (see review), my boyfriend, friend, and I went to the Char'd Barbecue food truck located at Spring Meadow Farms. We ended up in line around 6 PM on a Sunday, which in hindsight was a bad time to be in line.
Their hours are Thursday - Sunday from 11 AM - 7 PM, so I think you can see where this story is going. They were out of a ton of their products, but we still had some amazing food. I'd recommend going to Char'd for lunch instead of dinner so you can truly try everything you want.
The menu is extremely expansive, with eight different types of meat for you to try, seven different sides with an occasional special side, and plenty of affordable combo platters to try. We wanted to share a 3 meat combo platter for $17, but they were out of the smoked brats, brisket, and pulled pork by the time we arrived. They still had pit beef, smoked turkey, and ham though, but we weren't interested in the ham or turkey.
Wanting to make the most of our self-created bad situation, we ordered a pit beef sandwich, three sides of mac and cheese, one side of creamed corn (special), and one side of cheesy potatoes. We also got an order of cornbread to split, water, and a soda.
I have to say, this was some of the best barbecue I've ever had, even though we didn't get to try much meat while we were there. The pit beef was delicious and moist, and we dipped it in Char'd's sweet and spicy sauce. The mac and cheese had pieces of pulled pork or brisket in it and was delicious. The creamy potatoes were delectable, and the creamed corn was light and fresh. The cornbread was one of the best I've ever had, perfectly moist and not crumbly.
We liked every meat, side, and bread we tried. Char'd Barbecue has some absolutely amazing food. It's completely our fault for going so close to their closing time and expecting more options, but it was a beginner's mistake. We will be going back here for lunch at some point to make sure we can try all the different meats we wanted.
Considering how much food they were sold out of, it must be good! When we were ordering, there was a line about fifteen people deep. After placing our order it took about ten minutes to get our food, which we then took with us to a nearby picnic table to enjoy.
I cannot recommend Char'd Barbecue enough. They have a very strong, and popular, menu. Make sure you get there early! I'd suggest going for lunch, not dinner if you want a better chance to try their more popular dishes. They also offer catering for special events.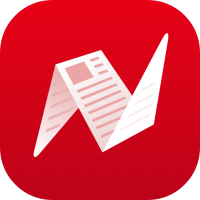 This is original content from NewsBreak's Creator Program. Join today to publish and share your own content.