Since moving to Maryland, we've been striking out on the milkshakes and ice cream front. There haven't been any places we've gone that have had top-notch milkshakes or sundaes, in my boyfriend's and my opinion. We recently had the chance to head over to Upperco, Maryland, and stop by The Bus Stop.
The Bus Stop is a pretty famous spot for locals, and they offer all sorts of crazy shakes such as Cookies and Cream, Smores, and Tropical Sorbet, to name a few. On their website, they sell kits to make their famous milkshakes yourself, if you can't make the drive.
However, at the shop window itself, we didn't see the crazy shakes listed anywhere. As it was our first visit, we likely missed where they were listed. We ended up getting a chocolate shake and a vanilla shake, but there wasn't anything crazy about the ones we picked.
The shakes themselves are $9, but if you want to keep the beautifully branded glass jar, your milkshake will cost you $10. I'd say that's a pretty good deal if you're a jar collector! We ended up grabbing two milkshakes, with jars, so we could keep one and give one jar to our friend who visited The Bus Stop with us.
The Bus Stop was very busy, per usual. The line was about twenty people long, but the wait was only about fifteen minutes. The Bus Stop is located at the lovely Spring Meadow Farms, which also hosts food trucks that also serve coffee and barbeque. They also have a bar and have live music performances frequently.
We were pleased with our milkshakes. The chocolate shake was definitely the best. It was smooth, thick, and very chocolatey, but not in an overpowering kind of way. The vanilla milkshake was your run-of-the-mill vanilla. I think we really missed out by not knowing how to order the crazy shakes. We will definitely be going back to try the smores crazy shake!
Hours of operation
During October, The Bus Stop is open Tuesday and Wednesday from 4 PM - 8 PM, Thursday from 11 AM to 8 PM, Friday and Saturday from 11 AM to 9 PM, and Sunday from 11 AM to 8 PM. They are closed on Monday. You can view their updated hours on their Facebook page.
I recommend coming in the evening to get the full experience of the other food trucks, the live music, and the crowds of happy people. There are over a dozen picnic tables to sit at if you decide to get a full dinner from all the different food trucks. Spring Meadow Farms is an excellent place to bring friends and family to have a great meal and a great time.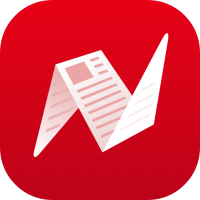 This is original content from NewsBreak's Creator Program. Join today to publish and share your own content.