Photo by vjapratama from Pexels
I dated my ex for a few months, over four years ago. Since then, we've been fantastic friends and had a blast during the rest of our college years and after graduating.
My boyfriend came into the picture about a year after that breakup, and we've been together ever since. I made it clear from the get-go that my ex is my best friend from college, and he wasn't going anywhere.
Relationships are built on trust. My boyfriend trusts me, and that's really the end of it. We all get along very well, and I've heard zero complaints from either party over the last 3+ years.
I believe people can have friendships with their exes. My boyfriend also has a couple of exes he's friends with. It might not be possible for everyone else. It works for us, and this is why.
1. If you're still in contact with an ex, they must be a good person
You are a very lucky individual if you haven't made a mistake and dated a bad person. I only have two exes, one good, one bad (in my book). My ex that I'm still extremely good friends with treated me very well during our relationship and afterward.
I was the one who was the not-so-good person and broke up with him four times. If he is still willing to put up with me after that, it's safe to say he's a saint.
My boyfriend trusts my judgment. At the time of writing this, my ex is visiting us for five days. We've all been having a blast playing board games, cooking, making smores, and playing Xbox. They both like each other quite a bit.
2. People tend to date with certain qualities in mind
My boyfriend and my ex are very similar people. Both are kind to a fault. They both feel bad telling anyone no and are chronic people-pleasers. Because of this, they're both very easy to date or be friends with.
They're both former EMTs, both play the trombone (not planned), and love to cook. They also like the same field of work.
Because they're so similar, they get along very well. My ex thought it was funny to ask me if he could switch from being my best friend to being my boyfriend's best friend, that's how well they get along.
3. If you're not a cheater, there's nothing to be worried about
Of the three of us, two have been cheated on. It sucks. No one has been the cheater.
I'm of the firm belief that if you cheat once, you're likely to cheat again. I wouldn't date a cheater, nor would I expect any good people to want to date a cheater. Cheaters deserve each other, even "redeemed" ones.
Because of this, my boyfriend isn't worried about having my ex over for days at a time. At least, I don't think he is. We talked a lot about it to make sure he was comfortable.
My ex and I dated for a period of months over four years ago, and I've been with my boyfriend for three years. Both the ex friendship and current relationship are firmly established.
You know who you are. If you have the potential to cheat, don't stay friends with your ex(es). Otherwise, you might as well have a friend. You liked them for a reason, they'll make a good friend if you can get past the awkwardness.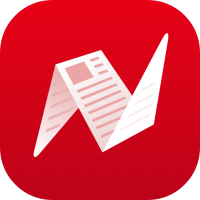 This is original content from NewsBreak's Creator Program. Join today to publish and share your own content.