While visiting Spring Meadow Farms the other day, I had the opportunity to check out Tell-Tale Coffee Co.'s small beverage truck. Their truck is a bit hard to see when you first pull into the parking lot, but if you walk around the lot perimeter you can just make out the top of their truck a bit down the hill.
When I visited in the late afternoon, there was one staff member working the truck. From their Facebook page, it looks like the truck has two baristas who switch on and off. The barista was very pleasant and seemed to enjoy talking to the locals. There were three of us in line, but it was nearly 6 PM. I can't imagine many people are buying coffee at that hour.
I ended up ordering a large iced caramel macchiato ($4.85) and a cinnamon crumb cake, aka a coffee cake ($3.25). It took about three minutes for the barista to finish my order, which was super speedy! I was a little bummed that my drink didn't come with whipped cream on it as I've seen on many of their social media beverage posts, but I suppose that's on me for not asking if it was included. I didn't want them to have to change the lid after already handing me my order.
The coffee itself was delicious. It was a very sweet macchiato. Typically a macchiato has a bitter part and a sweet part, but this one was entirely sweet, which I liked. A coffee traditionalist might have a bone to pick with an entirely sweet macchiato, but I certainly didn't. The caramel was a bit thick, and very generously applied.
I was happy with my drink and the pleasant service I received. The crumb cake was delicious. I'm used to very dry crumb cake, but this one was perfectly moist the entire way through. It was basically a sponge cake! I've had better macchiatos in my life, but this crumb cake is truly the best one I've had, and I've had plenty of them. I highly recommend grabbing one along with your coffee if you have the chance to check out Tell-Tale Coffee Co.
Tell-Tale Coffee Co. is located at Spring Meadow Farms in Upperco, Maryland. They are open from 6 AM - 10 AM and 3 PM to 7 PM on Wednesday, 6 AM to 7 PM on Thursday and Friday, and 8 AM to 7 PM on Saturday and Sunday. They are closed on Monday and Tuesday. You can view their hours and additional information here on their Facebook page.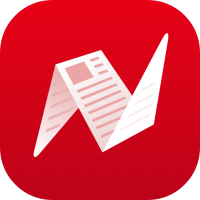 This is original content from NewsBreak's Creator Program. Join today to publish and share your own content.