While looking for a local mini-golf place to bring my friend, my boyfriend and I stumbled across Mitchell's Golf Complex. They have a large driving range and plenty of professional golf services, but they also have three mini-golf courses. We originally planned to try them all, but didn't realize how intense the courses could be!
This golf place was popping when we got there. There had to be at least fifty people split between the driving range and the three mini-golf courses. Naturally, we wanted to avoid being stuck behind people while golfing, so we were a bit concerned to see so many people.
When we asked about the different mini-golf courses, we were told the easiest, "Regular" course was $5/person, the medium "Championship" course was $7/person, and the "Monster in the Pines" was $7/person.
We were shocked to hear that Monster in the Pines was estimated to take us an hour and a half to play, and with a par 70, was by far the hardest mini-golf course they had to offer.
We decided that playing the Monster course was the best way to avoid the crowds, as parents wouldn't be likely to bring their kids to play that course, and we were right! We had two groups far ahead of us, but we never came within three holes of them the entire time we played.
I'll admit, this course is a bit rustic, to put it mildly. The water attractions no longer contain water. Large bunches of pine needles on the greens would stop our golf balls from rolling. Some of the bricks lining the holes had been removed from the walls. We had a couple of balls get stuck in tunnels and they were lost forever.
I have a feeling Monster is their least popular course because it's so hard, and because of that, it may not be as well-maintained.
Regardless, we were there to hang out, chat, and have a fun round of golf. It didn't matter to us if a few unintended barriers altered our final scores. We were very happy with the vast array of holes, varying difficulty levels, and how gigantic some of the greens were. This course is certainly not for the faint of heart! We really had a blast.
We are definitely excited to come back to Mitchell's Golf Complex and try their other mini-golf courses on a day when they're not so busy.
Final Thoughts
The Monster course doesn't have many features. We were lucky to have a couple of tunnels and a bridge, but if you're looking for a bright, decorated course, Monster in the Pines isn't it, nor was it intended to be. Kids will be better off on the Regular or Championship courses.
Considering it took the three of us an hour and fifteen minutes to complete Monster, I can't imagine a family with kids finishing it in less than two hours. Save the Monster course for those who can handle the time commitment!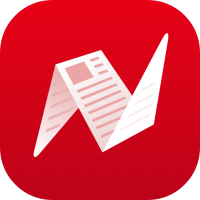 This is original content from NewsBreak's Creator Program. Join today to publish and share your own content.