I've always been a fan of Goodwill. From donating lightly used goods I no longer have use for to looking through the racks for hidden gems, I always enjoy my time at Goodwill. As I recently moved to Maryland, I finally went to my first Goodwill in Maryland, specifically this super store version in Owings Mills on Reisterstown road.
The Goodwill was decently busy when I went, with about ten people in the store. The store is rather large, so you won't run into anyone else unless you're in the same section. We all had plenty of space to socially distance. I also saw multiple staff members sorting through new donations outside the building. Inside the shop they had two staff members working the registers.
When you walk into this particular Goodwill, you'll see the clothing section right away. Clothing is by far the biggest section at this location. We saw many practical pieces and quite a few fancy occasion dresses.
Next to the clothing section in the back right corner is a books and movies section. We had a good time looking through all their old DVDs. If you're looking for a specific old DVD, Goodwill likely has what you're looking for. They have a massive selection!
The reason I typically shop at Goodwill is that I am looking for kitchenware. Specifically, I'm looking for a Le Creuset Dutch oven. They are extremely expensive, high-quality pieces, and if you're lucky you can find them in thrift shops or at yard sales. Unfortunately, I didn't find one at this Goodwill, but I still found quite the deal.
I was thrilled to find this Nordic Ware Anniversary Bundt Pan. Nordic Ware is a very good brand for baking equipment, and I've been in the market for a Bundt pan for quite a few months. I found a similar pan online that was valued at $34. I am very happy I managed to get this one for $4.00! Such a steal!
Granted, the pan has been well-loved and clearly needs multiple washes before use, but it's entirely worth it to me. I did see a few other pieces of Nordic Ware at this specific Goodwill, but they were trays and molds for cupcakes, which I am not in the market for. I really recommend scouring the kitchen section at Goodwill for the best finds.
Really take the time and look at the labels on the bakeware. You may very well find a hidden gem.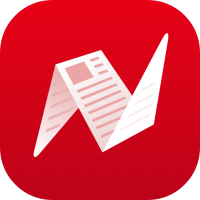 This is original content from NewsBreak's Creator Program. Join today to publish and share your own content.