While looking for a delicious dessert option late at night, my boyfriend found The Charmery on a top local desserts list. We decided to make the 30-minute drive to Baltimore around 8 PM and were thrilled to find that The Charmery was indeed open late into the night (until 10 PM).
The Charmery has four locations near Baltimore, including locations in Hampden, Townson, Federal Hill, and Columbia. They have a fifth location which functions as their ice cream factory. We went to the Hampden location.
When we got to The Charmery at nearly 8:30 PM, we were amazed to find a line of people out the door and onto the street. There had to be at least twenty people ahead of us, but the staff was moving very quickly. We were inside in no time and got a chance to look at the various flavors and their descriptions on posters adorning the walls.
I decided on a Root Beer Float with vanilla ice cream, and my boyfriend picked their "Maryland Mud" flavor, complete with chocolate ice cream, Oreos, and chocolate chips. For a single scoop of ice cream ($4.90) in a waffle cone ($1.50) and a Root Beer Float ($8.45), we paid $17.22 including taxes and a small tip.
As you can see, my boyfriend did not get the ice cream he ordered. He didn't want to ask them to re-make his cone as there was a huge crowd of people behind us, so that's on him. I'm sure they would have. The staff wasn't sure the Root Beer Float was mine either, but I confirmed it. They were facing a lot of customers at once, so no hard feelings.
My boyfriend ended up with what he thinks was the Saturday Morning Cartoon ice cream, complete with Frosted Flake ice cream with Lucky Charms marshmallows mixed in. He was not a fan and thought it was way too sugary, but I'm sure it's a child's dream ice cream cone. The sugar cone itself was delicious but lacked a bit of integrity. We did our best to finish the cone, even with ice cream leaking on us!
My Root Beer Float was amazing, quite possibly the best one I've had in my life. I've never had Boylan Root Beer before, and its creaminess went perfectly with The Charmery's vanilla ice cream. I cannot think of a better dessert. I'm extremely excited to go back.
As long as you can speak up if you are given the wrong order, you'll have a good time here. The Charmery is insanely popular, and for good reason! Give The Charmery a try. I recommend you get the Root Beer Float. If you want a quirky flavor, they offer an Old Bay Caramel ice cream!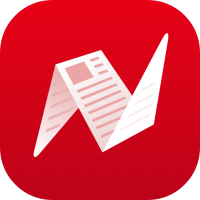 This is original content from NewsBreak's Creator Program. Join today to publish and share your own content.