I am by no means a relationship expert. I've dated three people in my life, but I am confident this relationship is my last.
I met my boyfriend on OkCupid three years ago. We saw each other five times a week for 6 months and then he moved away for a year while I finished college. That was the closest we ever came to breaking up, and it's been smooth sailing ever since. Why?
Because we prioritize the little things. The little things are what keep your relationship healthy, not drastic, sprawling gestures. Here are some of the many benefits I attribute to "the little things".
1. We don't have big fights
I don't think we've ever had a big fight. If something is bothering either of us, we tell the other person and they usually put a quick stop to it.
Annoyances don't build. Problems are resolved as they happen.
Neither of us has ever yelled, either. Yelling isn't acceptable.
Treat your partner as you want to be treated, it's that simple. If they don't do the same, leave them.
2. It's difficult to come across a dealbreaker
My boyfriend, M, is very sweet. He'll pick up snacks on his way home. When I'm in the shower, sometimes he throws my towel in the dryer and brings a warm towel back to me before I'm out.
He knows I love rain so he'll text me when a big storm is coming. We go on night drives so I can look at the stars out the moonroof.
I'm more of a utilitarian. I give him haircuts. I'll prepare a snack when I know he's coming home from work so we don't have to cook dinner right away. I'll tidy up the apartment while freelancing from home.
If you focus on making each other's life better one small task at a time, it's harder to be truly upset at the other person if they really screw up. You have a baseline of care and value. One sizeable misstep isn't likely to change that.
3. You save money on the big things
Little acts of kindness for your partner are the baseline. You aren't going to be able to provide a grand gesture every week or month. At some point, you won't be able to top the last grand gesture. Performing grand gestures isn't sustainable.
Giving your partner a massage is easy. Doing their chores to give them a break is quick. Treating them to dinner and a movie is an affordable, relaxing evening. Grand gestures aren't necessary to keep a relationship afloat.
Once you realize everyday actions matter more than vacations and special occasions, you'll find your relationship runs smoother. If you provide value to your partner every day and fix issues the day they arise, there's very little room for error.
Strive to make every day a great day, instead of saving time, money, and energy for big events.
Final thoughts
Again, I am not a relationship expert. But who is? People get divorced after twenty years of marriage all the time, and couples who get married after one month of dating stay married their whole lives.
I like to think three years of a nearly flawless relationship counts for something. Focus on the little things. You'll have a stronger (and more affordable) relationship for it.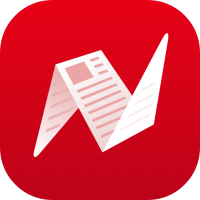 This is original content from NewsBreak's Creator Program. Join today to publish and share your own content.