Recently my boyfriend and I went to Historic Savage Mill. We didn't know the mall existed and spent a good deal of time exploring the different shops, restaurants, and rope-climbing gym that make up the area. We decided to start by visiting The Antique Center as it's right next to Rustiq Bakery & Café, where we grabbed a quick bite to eat.
I cannot stress how gigantic this antique shop really is. Their 20,000 square feet space holds items from more than 150 dealers. They also offer scheduled appraisals if you want to get an old heirloom checked out. I have to say, as large as the space actually is, I didn't think it was 20,000 square feet!
The hallways are formatted in a nice design that allows you to get a good sense of the variety of antiques available for purchase without tripping over everything. They really do have everything here, from furniture to decor, rugs, collectible books, and some insanely creepy dolls. They actually have Chucky and his wife, I'm not kidding.
The prices are on point with what you would expect in a traditional antique shop; things are expensive, especially jewelry. This shop has plenty of staff wandering the aisles if you need assistance. We saw one woman re-stocking a bookshelf while another employee was dusting a piece of furniture. The items in The Antique Center are clearly respected and well-loved by the staff.
If you like to dress up in vintage clothing or want to create a vintage blast-from-the-past vanity space, you'll find all sorts of mirrors, compacts, and costumes here.
The wall art is truly beautiful. They have some truly remarkable stained-glass lampshades, too.
I really enjoyed spending most of my time looking at all the estate jewelry The Antique Center has collected over the years. Although the vast majority of it was out of my price range, I still had a good time admiring it and imagining who wore it decades ago.
If you're in the market for gifts for a vintage-item lover, this is definitely the shop for you. Anything you want, you can find it here. Additionally, after you're done looking, the center of the shop has a staircase that will lead you up to the next level of shops in Savage Mill. Think of it as a shortcut, buried in the past.
Give The Antique Center a visit and get a history lesson, and maybe a new necklace, in return!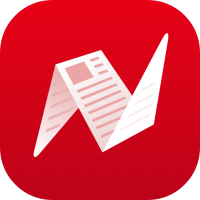 This is original content from NewsBreak's Creator Program. Join today to publish and share your own content.