While exploring Historic Savage Mill' mall, we happened upon this adorable gift shop, accordingly called Bearing Gifts, complete with a cute bear logo on its welcome sign. The shop has a wide variety of gifts for children and adults of all ages. We found a rather hilarious dishtowel here that we decided to purchase.
Before visiting, you can read about all their different gift options in this article.
Many of their gifts for adults contain witty phrases, powerful statements, and crude remarks. If you have a knack for sarcasm, humor, or just enjoy shocking people, there are plenty of socks, oven-mitt, and towel options for you to purchase here.
Not in the market for kitchen goods or socks? There are plenty of candles, jewelry, and figurines scattered about the shop. This is one of those shops that is rather large, but it's packed so tightly it feels like it's going to spill out into the mall hallway. Gifts cover every square inch of this place; you'll even find dolls and stuffed animals up in the rafters!
This is one of their figurines and stuffed animals sections. There are far more in the rest of the store, too. If you have friends who are collectors, this is the perfect place to drop them off for the afternoon. It would take a solid few hours to go through all of these collectibles.
Many of them are made of porcelain or glass, so they might not be the best gift for a child unless you have a display case or a high-up shelf to display them on. There's plenty of stuffed animals too if you're looking for gifts for a younger child.
Here's another look at their other collectibles corner. The store seems to have the collectibles stored in each corner, and then the more modern items such as sassy kitchen items and socks in the center of the room. There's really something for every generation here.
We walked out with a lovely, rather crudely-worded dish towel. I believe it was approximately $12, which we thought was fine. Bearing Gifts is a bit hard to find towards the back of Savage Mill, so we were glad to patronize them.
If you head to Historic Savage Mill, make sure you check out Bearing Gifts for the perfect gift for all ages. If you're into photography, this would also be a great place to get some unique shots. They really have it all here, and there's no signs of them running out of stock!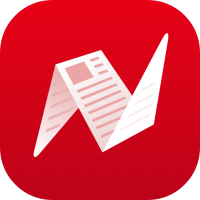 This is original content from NewsBreak's Creator Program. Join today to publish and share your own content.