I have to say, I'm not one of those people who is obsessed with Ikea's food court. I think it's expensive cafeteria food. I'm willing to go there if I'm already going to Ikea for something, but I wouldn't go solely for the food. My boyfriend is a whole other story.
Luckily for him, we ordered a lovely HAVSTA Ikea bookshelf and it wasn't able to be shipped. That meant we needed to go pick it up in person. It also meant we would be able to pay a convenient visit to the food court and get some of those famous meatballs with mashed potatoes and lingonberry sauce.
The line for the food was gigantic. There were at least thirty people ahead of us, and maybe fifty behind us by the time we got our food. The extreme love for Ikea's food court is staggering to me. It's a furniture store!
It's such a weird concept, but considering everyone is famished after walking through their maze of a store, I suppose it makes sense to sell hot food at the exit. They also have dessert items if you want a quick, sweet treat.
We both ordered the traditional meatball platter with meatballs, lingonberry sauce, mashed potatoes, and assorted veggies (carrots, broccoli, and cauliflower). The meatballs were delicious and moist, but they aren't designer meatballs by any means.
However, if you pair them with a scoop of mashed potatoes and some lingonberry jam, they really become something special.
My boyfriend, being the Ikea-meatball-obsessed person he is, also bought us two bags of frozen meatballs to bring home. We had some for lunch today, actually. They aren't as good when you prepare them yourself at home, I can tell you that much.
Not to mention if you eat at home you're also missing out on the lovely top-floor view you get if you eat in the cafeteria at College Park in Maryland. It was a slightly rainy day when we went, and it was lovely to sit up high and watch the weather. I was in a good mood because of our bookshelf, too. We had a nice time at Ikea, per usual.
We've been a handful of times and always seem to walk away with something new for our home. This time it was a bookshelf to match another one we already had, and we're really happy with our purchase as expected. I suspect next time it'll be some decor pieces or gardening supplies. Perhaps a kitchen runner.
As always, you can find everything you need at Ikea, even food.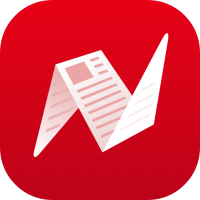 This is original content from NewsBreak's Creator Program. Join today to publish and share your own content.